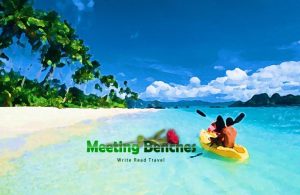 The inhabitants of the Philippines have struggled to define their own culture, because of the Spanish and American influence.In Manila, you end up in parallel world. Manila, also called "Pearl of the Orient", is located on the northwestern coast. It is the most crowded city in the  world. Skyscrapers pierce the sky, mushrooming from the grinding poverty of expansive shantytowns. Enormous billboards stand out at the corners of shopping malls, bright store signs dazzle your eyes.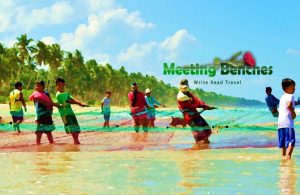 But in the poorest regions, multiple families live in close quarters in makeshift communities. Homes are built on stilts, clothes strung between the rickety roofs. The metropolis still retains its charm of an ancient colonial city, while the horn sounds vibrate your body. The ancestral homes are usually owned by wealthy families, and passed from generation to generation.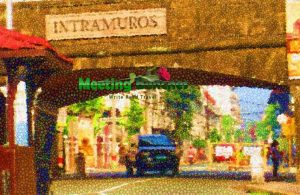 But visitors who put in the effort will discover Manila's creative soul – from edgy galleries to a lively indie music scene. Usually those homes are built in a mix of Spanish and indigenous traditions. Visiting the National Museum, you will be able to admire numerous Philippine native painters.http://www.nationalmuseum.gov.ph/nationalmuseumbeta/Collections/Fine%20Art.html and the Manila Museum http://www.fabulousphilippines.com/casa-manila.html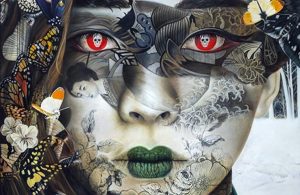 Before leaving, do not forget to visit Chinese Quarter, its mix of sounds, colors and smells, which will wrap you immediately. ANDRES BARRIOQUINTO was born in Manila in 1975, Starting in 2011, he began to paint with a deeply stratified style. He is an artist known for his surreal portraits made with Japanese style and patterns.
JESSICA'S HAGEDORN novel illuminates many aspects of the Philippines. After publication in 1990, that novel gained a nomination for the National Book Award 1990. This poet and novelist, playwright and multimedia artist was also born in Manila in 1949, later moved to San Francisco in 1963, and to New York in 1978. She adds a personal perspective to the literature of Asian America, through her mixed media style, that often incorporates songs and poems, images and spoken conversations.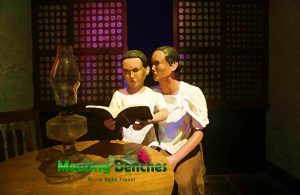 From Manila – 13 km, 30 minutes drive – we will arrive in Makati City, one of the most visited tourist destinations in the Philippines, whose name comes from the Filipino word "kati" (tide). Among the art opportunities we mention, you can visit the Ayala Museum http://www.ayalamuseum.org/ and its collection of archeological artefacts (in particular the gold of the ancestors, pre-colonial treasures), which serve as a testimony to the rich heritage of Philippine craftsmanship.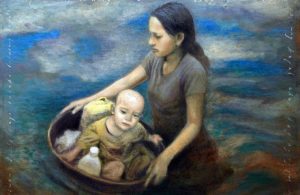 CAESAR JOSEPH TANEDO, painter of the Philippine art scene, was born in Makati City. After dreaming of becoming an architect he went to a college, discovering that painting was his best expressive horizon. He has held many personal and group exhibitions both inside and outside his country. His style of painting is figurative art. He is a contemporary artist of the Philippines, and realism is the basic element of his art. For his artistic achievements he uses Flemish techniques, adopting different ways to dry the layers of what he creates.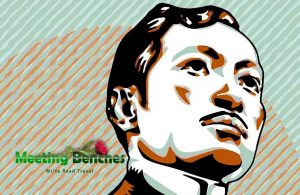 From Makati City – 47 km in 1 hour drive – we will come to Calamba. The oldest part of the city is Barangay Sucol, where his first settlers lived. With the arrival of the Spaniards, the whole area had been turned into a hacienda. Here you can enter the Rizal Shrine, http://nhcp.gov.ph/museums/rizal-shrine-calamba/ watching the reproduction of a two-story Spanish-style colonial home, where José Rizal, one of the largest national heroes of the Philippines lived. His life was dedicated to the Filipino nationalist movement. JOSE 'RIZAL became revolutionary poet and writer, sculptor, painter and linguist. His execution in the heart of the winter of 1896 made him one of his country's martyrs. Among his works, there is also a novel, we invite you to read during your trip in the Philippines: Noli me tangere.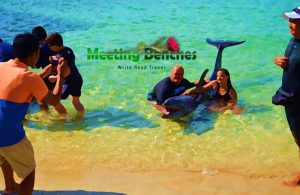 After just 60 km in 40 minutes drive, from Calamba we will arrive in Santa Cruz, where you can discover beautiful Seasun Beach Resort & Hotel in eastern Mysticism from the Philippines http://www.seasunbeachresort.dk/149880530 Tropical islands around you, with beaches and swaying palm trees surround the deep blue sea. Burning sunsets on distant horizons are amazing. The chorus of birds accompany the golden rays of the morning sun when you get up. All this you can experience in Danish-Filipino resort.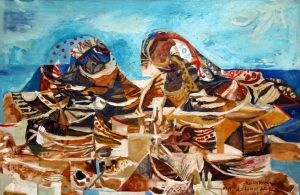 FEDERICO AGUILAR ALCUAZ was born in Santa Cruz in 1932. He graduated in Fine Arts. Among his professors were the pillars of Philippine art. After 1955, he decided to follow full-time art, winning numerous awards for his works. He studied at the Academia de Bellas Artes in Madrid, then moved to Barcelona. In 2007, as a recognition of his achievements in visual arts, the Philippine government has rewarded him with the Medal of Presidential Merit. Visiting the National Museum of the Philippines, you can admire some of his works http://www.nationalmuseum.gov.ph/nationalmuseumbeta/Collections/Fine%20Art.html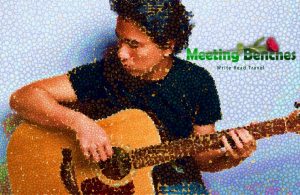 From Santa Cruz to Naga – 300km in 7 hours by car –our trip lead to Naga City, town, known as the "Queen City of Bicol" for its central location on the Bicol Peninsula, but also as "Pilgrims City", because this is also the homeland of the greatest Marian pilgrimage in Asia. in Naga City was born the songwriter ELY BUENDIA in 1970. He is also a writer, as well as being the singer of the Philippine rock band "Eraserheads". His compositions have gained success and are now considered classic Filipino music.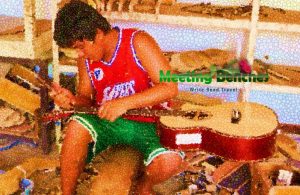 With the plane https://www.cheapflights.com.ph/flights-to-Cebu/Naga/ from Naga we will arrive in Cebu City, tropical island with white sandy beaches and crystal clear waters, a place that will make you to fall in love in Asia in one instant, because this is the Paradise. Arriving to the island of Mactan, you can not start the day without a tour http://cebutriptours.com/tour/mactan-island-private-tour where you will discover a mix of history, traditions and art of this place. Here, there is the Alegre Guitar Factory, a place to watch the construction of various guitars.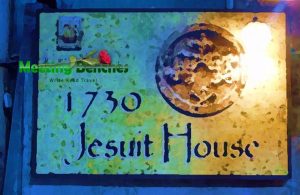 Cebu City has an unmissable attraction, a Jesuit House of 1730, the Jesuit House Museum, https://outoftownblog.com/museo-de-parian-jestuit-house-of-1730-in-cebu/ place difficult to find, but we suggest to try it. In its rooms full of relics and photographs, you will find the reconstruction of old Philippine house, where each room presents a tale of a story. The fact that the house has been transformed several times, over many centuries, has been evident after the revelation of an ancient coin buried in the house, presumably used during the age of the Ming Dynasty.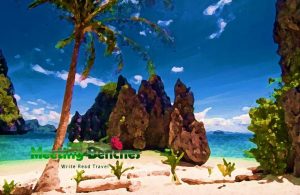 The intellectual property of the images that appear in this blog correspond to their authors. The sole purpose of this site, is to spread the knowledge of these artists and that other people enjoy their works. To pursue this issue, you can digit: http://meetingbenches.com/2017/07/philippines-creativity-shades/