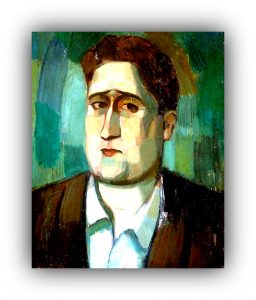 He became friends with avant-garde artists (including Picasso and Braque, Rousseau and Duchamp). Illegitimate son of Polish woman and an unidentified man (his father may have been a cardinal in the Church or an Italian military officer) was born in Rome. His career influenced the development of such artistic movements (as Futurism and Cubism, Dadaism, and Surrealism). Guillaume Apollinaire was bohemian artist and became the model for avant-garde deportment.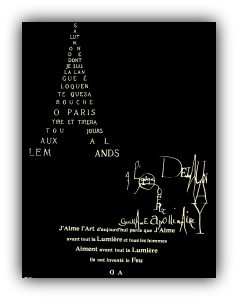 The fantastic situations depicted in his stories signal his repudiation of the approaches to writing which he believed (like the Symbolist writers), before him. With the rank of subordinate, he fought on the French front of the First World War, where he was injured in the head. He became ill – perhaps weakened by the surgical operation. In Paris, he died of Spanish influence in November 1918 and was buried in the cemetery of Père Lachaise.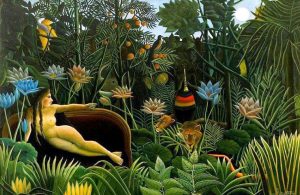 TWILIGHT – Brushed by the shadows of the dead on the grass where day expires, Columbine strips bare admires her body in the pond instead a charlatan of twilight formed boasts of the tricks, to be performed the sky without a stain unmarred, is studded with the milk-white stars. From the boards pale Harlequin, first salutes the spectators sorcerers from Bohemia, fairies sundry enchanters having unhooked a star, he proffers it with outstretched hand, while with his feet a hanging man sounds the cymbals bar by bar. The blind man rocks a pretty child, the doe with all her fauns slips by the dwarf observes with saddened pose how Harlequin magically grows.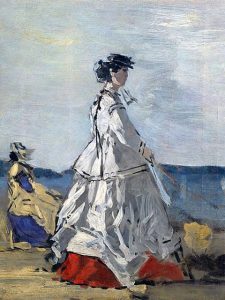 THE LADY – Knock knock He has closed his door. The garden's lilies have started to rot. So who is the corpse being carried from the house? You just knocked on his door, and trot trot, Trot goes little lady mouse.
HOTELS – The room is free each for hitself. A new arrival Pays by the month. The boss is doubtful whether you'll pay. Like a top I spin on the way the traffic noise my neighbour gross, who puffs an acrid English smoke. O La Vallière, who limps and smiles in my prayers. The bedside table and all the company in this hotel know the languages of Babel. Let's shut our doors with a double lock, and each adore his lonely love.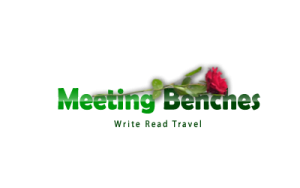 The intellectual property of the images that appear in this blog correspond to their authors. The sole purpose of this site, is to spread the knowledge of these painters and that other people enjoy their works. To pursue this issue, you can digit: https://www.amazon.it/Zone-Selected-Poems-Guillaume-Apollinaire/dp/1590179242