It can be me; it can be you
If you asked him something about him, he would tell you that since 2017 he has lived taking photographs in the United States. Photographer born in Pandacan in 1992 and based in San Francisco (California), Geloy Concepcion https://www.geloyconcepcion.com/ knew the chaos of Manila from a very young age, when he started making cartoons for the school newspaper. However, it was only with street art that he touched the experience of painting murals. From this creative approach, he then he made his debut in photography, becoming a professional. Infusing romance into the functioning of society, his creative work revolves around the documentation of street art.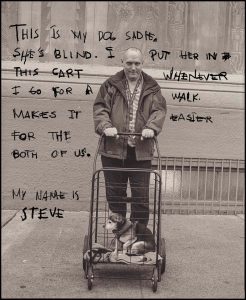 His photographs invariably document roads and stories of human precariousness. Before turning to documentary making, Geloy Concepcion https://www.vogue.it/fotografia/article/geloy-concepcion collaborated with various magazines and news agencies. Now, as well as in the Philippines, the fruits of his photographic creativity are exhibited not only in the United States, but also in Europe, Asia and Australia. Within his visual project, anonymity contributes to making people honest with themselves; moreover, not knowing the author of the photographs sent to him, he can make this project more inclusive. His collaboration with the Italian singer Marracash, from which an enchanting experience, was born with listening to a music album.
By creating extremely interesting images on Instagram, and with the desire to give new life to discarded images, photographer Geloy Concepcion https://pridephoto.org/photographer/geloy-concepcion/ has started a collective project within which to visually catalog thoughts and fears. In early 2020, he looked for a way to revive 500 photos he was about to destroy. Before doing so, she posted an online question and received answers, from which she drew inspiration for an absolutely brilliant project: downloading her photographs on film and receiving many messages, and that they transform his gesture into something collective. Finally, from unknown readers, he accepts photo submissions as well. https://www.bing.com/videos/search?q=geloy+concepcion&docid=608001536651244532&mid=ED995EF5730B142CE563ED995EF5730B142CE563&view=detail&FORM=VIRE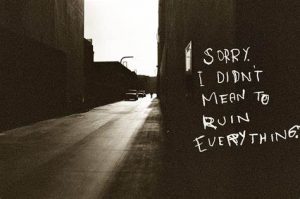 Together with others, to provide a deeper understanding of street art it helps to beautify the walls of Manila. When he chooses one from among a dozen texts to match a photograph, he orientates himself to the most suitable one for sensation. For Geloy Concepcion https://pluralartmag.com/2022/02/05/geloy-concepcion-photography/, the miracle of her creative transformation began occasionally, and only after moving to the United States. When he decided to get out of photography, he took one last look at one of his series of snapshots. He thought of destroying them, yet recalling his experiences of him on the walls of Manila painted by strangers, he asked himself a question that changed his life: What are the things I wanted to say but have never done? The question became a project, in which he began creating images for social media.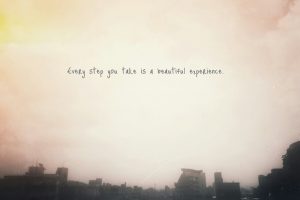 If you want to know already published photographic stories, you can type https://meetingbenches.com/category/photography/. The intellectual properties of the images that appear on this blog correspond to their authors. The sole purpose of this site is to spread the knowledge of these creatives, allowing others to appreciate the works.