Painting happy victims and thieves who rob them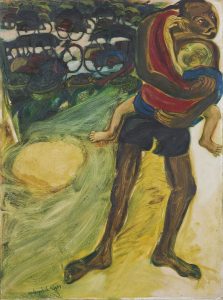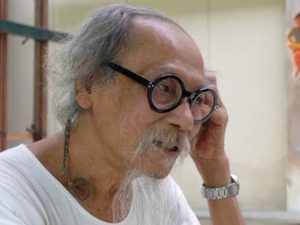 Born in Grobogan (Purwodadi, Central Java) in 1937, he received an art education at the Indonesian Fine Arts Academician in Yogjakarta. With prices ranging from just over 1000 to over 40.000 USD, his paintings have been offered for auction multiple times. From his point of view, art can help eradicate the characteristics of social apathy. In Southeast Asia, he was able to face with determination the years of imperialism that had made his country a cultural devastation. With his chromatically aggressive challenges, he tries to oppose the excessive power of multinationals. Now, old in Jakarta, Djoko Pekik https://www.mutualart.com/Artist/Djoko-Pekik/AE966624738EF181 continues to tell uncomfortable truths for his fellow citizens. Since his creativity is completely spontaneous, he cannot fail to ridicule the way of life of those who shun this choice of his to experience art.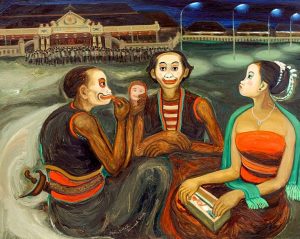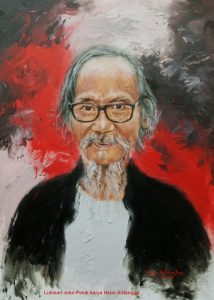 In 2013, he exhibited paintings and sculptures made in the period 1964-2013, thus illustrating the journey of his life as an individual, an artist and a citizen. This Indonesian artist is most famous for his painting Piggy Bank Hunting, which parodies Indonesian leaders during the period between 1966 and 1998, when the Indonesian economy developed and was steeped in corruption. In his creatively brutal world, with shades of compassion and humanism he illustrates the naked passivity of the people. Anyone who has betrayed freedom is worth a pig to him and he doesn't like too many little pigs who control his beautiful country. In 2017, north of Yogyakarta, with an event commemorating a coup d'état, in a very modest village, Djoko Pekik http://archive.ivaa-online.org/pelakuseni/djoko-pekik coagulated the creativity of Javanese actors and musicians. Dressed in their best, crowds of people from the village had come to look at a pig that represented the way of life of a dictator.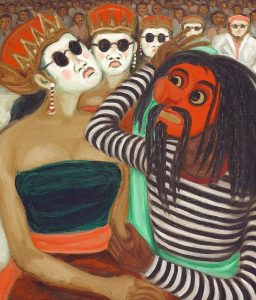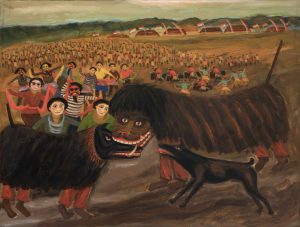 In 1998, he exhibited just one painting – Piggy Bank Hunting – for one day and one night in Yogyakarta's Bentara Budaya. The work passed on to a collector at an enormously high price. Until 1965 he held some pictorial exhibitions in Jakarta, but it was only from 1990 that he held others. Psychologically, and emotionally, he feels that he is one with the little people. As an Indonesian patriot that he perceives himself to be, as well as an atheist in a land where all religions are accepted, he does not look kindly on businessmen who stoke the embers of consumerism. The solitary creativity of Dioko Pekik https://www.arcadja.com/auctions/it/author-lots/74nrueav/, the visionary who smokes cigarettes and eats only what he likes, fights against the arrogance of the boundaries of art, in dialogue with the hope of an artistic and social change.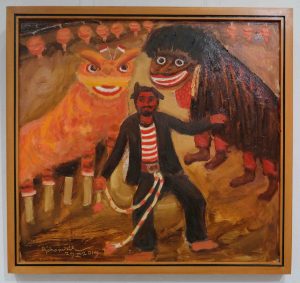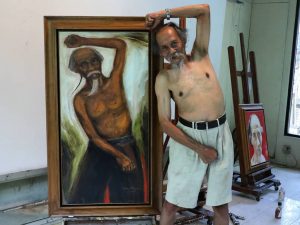 His creativity went through a suffocating life path of ups and downs, which plunged him into a valley of personal restrictions. His realist-expressive pictorial style is imbued with populism. Communist and atheist, patriot and internationalist, he uses his art to challenge the dependence on the West. He does not want his beloved archipelago to be forced into a cultural straitjacket. The greatest living Indonesian painter doesn't like pop art. Dioko Pekik https://www.youtube.com/watch?v=p14BTZAP0vs encourages us not to let ourselves be wrapped up in the spirals of consumerism. Anyone who listens to him immediately understands that his invitation to keep away from religious and feudal rituals comes from the depths of his soul.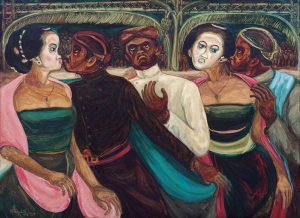 To broaden your horizon of knowledge about other painters, you can type http://meetingbenches.com/category/paintings/. The sole purpose of this site is to spread the knowledge of these artists and that other people enjoy their works. The property of the images that appear in this blog correspond to their authors.