The artist skilled in creating atmospheres with surprising colors
He influenced many Franco-Belgian cartoonists and was honorary citizen of the city of Durbuy. René Hausman https://www.2dgalleries.com/artist/rene-hausman-4638?timespan=4&order=1&catid=15&lang=en has lived all his life in the countryside enjoying himself sculpting and playing the bagpipes, yet, he gained notoriety in Belgium for his use of colors and the ability to introduce prodigious scenarios into his stories that include nature and animals.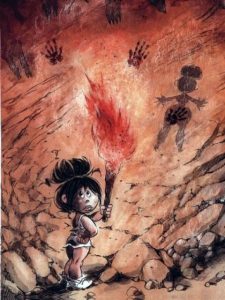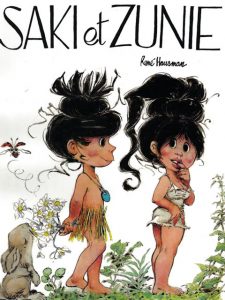 He established himself as a talented illustrator of the animal kingdoms, which became his trademark for many years. The René Hausman School in Heusy https://www.ecoleheusy.be/ is open to everyone. Writer and comic artist known for his dark fairy tales and his watercolor drawings, René Hausman https://www.lambiek.net/artists/h/hausman.htm was born in Verviers in February 1936. The meeting with a famous comic author led him to abandon his studies and dedicate himself to drawing illustrations for local magazines, including Le Moustique and Spirou, where in 1957 he made his first comic.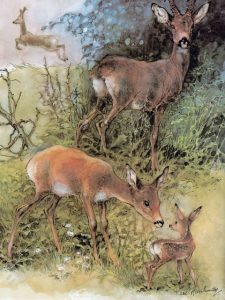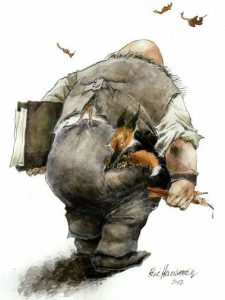 During his military service, he made scientific drawings for educational purposes, as well as illustrations and cartoons for the weekly Le Moustique. A grandmother from the Ardennes fed him with legends and country stories, while his father introduced him to the characters of the German author and cartoonist Wilhelm Busch. René Hausman https://www.renehausman.be/ provided hundreds of illustrations for a magazine specializing in animals and local folklore. Over time, in the French magazine Fluide Glacial he expanded his comic creativity to adults with erotic fairy tales. The turning point that earned him notoriety came in 1985, when he created a two-part fairy tale, Laïyna, which a few years later became his first album of him in a collection of graphic novels.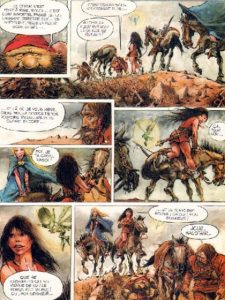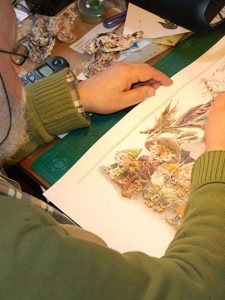 One of his earliest jobs was to illustrate advertisements in the local newspaper and create images for school films. He had a childhood also lived in the heart of Westphalia, including memories of secret clearings. While in high school, René Hausman https://www.lelombard.com/actualite/actualites/un-nouveau-site-en-lhonneur-de-rene-hausman learned to draw in a rather original way: by copying his favorite albums and taking an hour of class a week. At the age of 22, in Spirou magazine he publishes complete stories that include his pages about animals. In the Journal de Spirou, he also began to illustrate news and stories.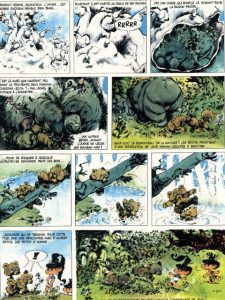 Among his other artistic influences, you find Georges Beuville, André Franquin and Gus Bofa. In the early 1970s, René Hausman's animals https://www.actuabd.com/+Rene-Hausman-a-son-site-dedie are collected in large albums published by Dupuis. For his unusual Bestiary of him, in 1975 he was award the Golden Apple of Bratislava. In the 1980s, he began drawing comics set in magical universes. At the end of 2008, he and his wife created Luzabelle, their own publishing house, republishing the animal boards already published by Dupuis. He died in his house in Verviers on an April day in 2016. Reading his Les contes de Perrault you will think that it is a hard story to believe. Yet, as long as there are children, mothers and grandmothers, all of them will remember that man who loved playing the bagpipes, https://www.amazon.com/contes-Perrault-Ren%C3%A9-Hausman/dp/2800151048/ref=sr_1_1?qid=1649145797&refinements=p_27%3ARen%C3%A9+Hausman&s=books&sr=1-1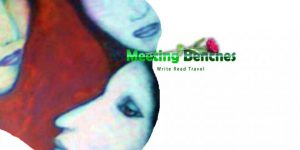 The sole purpose of this site is to spread the knowledge of these creative people, allowing others to appreciate their works. If you want to know some already published cartoonists, you can type https://meetingbenches.com/category/cartoonists/. The intellectual properties of the images appearing in this blog correspond to their authors.