Australia, a wonderful country, then there is Melbourne
If you are celebrating a special event in Melbourne, the Grand Hyatt https://www.hyatt.com/en-US/hotel/australia/grand-hyatt-melbourne/melbo can arrange services: a bottle of wine, flowers or a book to put in your room before your arrival. A famous Melbourne station, Melbourne Central, offers you the opportunity to step into an unusual environment. The Little Library https://www.melbournecentral.com.au/visitor-info/the-little-library is small, and many ignore its existence, yet, if you want to read and do not want to spend money you can enter it, borrow a book. That is all. No, there is more: if you do not like it, return it, on the contrary, it can be yours; but you will have to leave another one!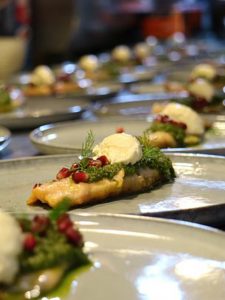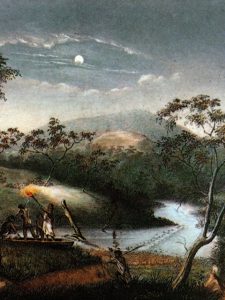 If you know our way of traveling, you already know that everything you eat and drink on vacation also has its importance. In Melbourne, nothing better than a fantastic and romantic Italian restaurant: Foglia di Fico http://www.fogliadifico.com.au/. Seeing believes! Not only is the type of service impeccable. Imagine there is a maze and a wish tree in Melbourne. Well now, imagine that place has a name: Merri Creek https://www.melbourneplaygrounds.com.au/merri-creek-labyrinth-and-wishing-tree-clifton-hill#.YWFfO3rOPIU. You can enter too; it is in the tranquility of nature, is twenty years old and serves for the locals to balance the stress. Do not forget to look at the wishing tree: you will find not only leaves, but also messages left by those who have passed here before you.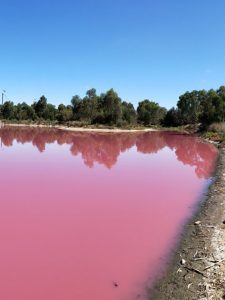 In the industrial area of Melbourne – if you feel like going – you will find a lake colored by a certain type of seaweed, which produces unusual red pigments inside. To find this place, orient yourself on the West Gate Bridge https://www.bushwalkingblog.com.au/westgate-park-pink-lake/and look for a park. Now you can look inside, you will find a pink lake there!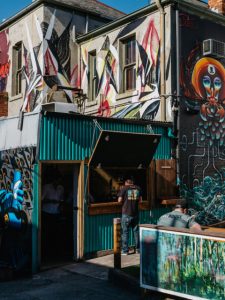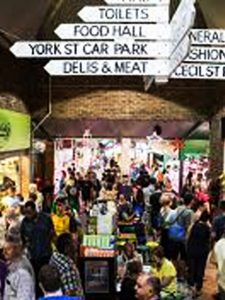 Whether you are looking for a new hangout spot or some cool places to drink, among best bars in Melbourne, remember Bar Liberty https://barliberty.com/ and write this address: 234 Johnston Street Fitzroy 3065. Within a magnificent setting, wrapped in the extraordinary murals, perhaps you will not be charm by the fortuneteller. Starting eight on every Wednesday, Friday, Saturday and Sunday, the lively covered market of South Melbourne Market https://www.southmelbournemarket.com.au/ is not only the incredible succession of nearly one hundred and fifty stalls full of local handicraft products, but also the opportunity to stroll along shady streets lined with Victorian houses.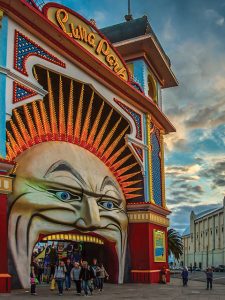 Arrive here in the summer season, on the beaches, and you can party until morning! Ask where St Kilda Beach is https://www.visitvictoria.com/Regions/Melbourne/Destinations/St-Kilda and choose the club for your taste. Arrived at the end of your unusual Melbourne, if you want to get to know this city in the evening you will find that the best way to discover it at night is through its alleys, and Federation Square is an excellent starting point for the nightlife. You will be spoil for choice among cozy cocktail bars overlooking the streets of Smith Street and Brunswick Street.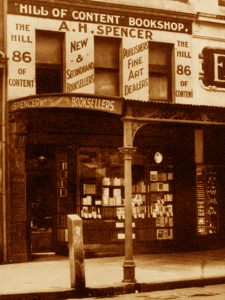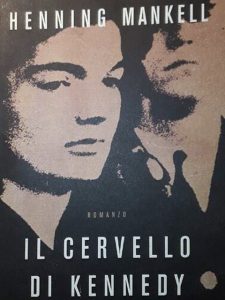 Look for a library stocked with different genres and with expert staff, choose a book (we indicate a good title in this post), and write us the place and date on the first page of the back cover. If you do not know where to go Hill of Content Bookshop, https://hillofcontentbookshop.com/ is at 86 Bourke St. For music lovers, there is also a Music Festival in April, which is one of Victoria's biggest events. Before you leave Melbourne, buy yourself a certain book by Henning Mankell Kennedy's Brain, https://www.goodreads.com/book/show/3350105-kennedy-s-brein, but only read it when you get to where it is set: in Apollo Bay. Hit the waters of the southern ocean, wander the coast and explore, bathing at the beach in summer and exploring the Great Otway National Park in winter. Stop in to the beautiful village of Apollo Bay https://visitapollobay.com/ located at the foothills of the Otways. It is a traditional fishing village, renowned for its seafood, and there is even a festival that caters solely to this cuisine in February.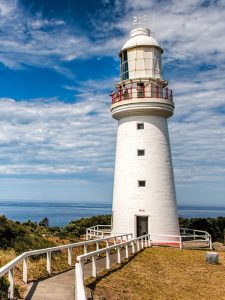 The only purpose of this site is to spread the knowledge of these creative people, allowing others to know their works. If you want to know our travels, you can type http://meetingbenches.com/category/travel/. The intellectual properties of the images appearing on this blog correspond to their authors.