Tell you something that goes against popular wisdom
If you like browsing through books and then reading them, of course, you need to check out in Chennai, where India's oldest bookstore, is located in the hub of the city in its colonial building on Anna Salai. Opened since 1844, apart from having the tag of the oldest living bookstore in India, Higginbothams https://www.facebook.com/higginbothamsbookstore/ has one of the best collections of books in the city. To remember your Indian trip, you can buy something by Meena Kandasamy.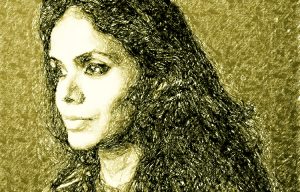 As a writer, her focus it is on caste annihilation, feminism and linguistic identity. Born in 1984 to Tamil parents, Meena Kandasamy https://www.kandasamy.co.uk/ developed an early interest in poetry, adopting the name Meena. She wrote her first poetry at the age of 17, completing a Doctorate of Philosophy in Socio-linguistics. Based in Chennai (Tamil Nadu, India), while present her ideas, poetry is not caught up within larger structures that pressure you to adopt practices in the way that academic language is. She is vocal about contemporary political issues relating to caste, corruption, violence, and women's rights. One of her first poetry collections, translated into five different languages, was published in 2006, with a foreword by Kamala Das. Into her second book poetry, Ms. Militancy, Meena Kandasamy https://twitter.com/meenakandasamy?lang=it adopts an anti-caste and feminist lens to retell Hindu and Tamil myths.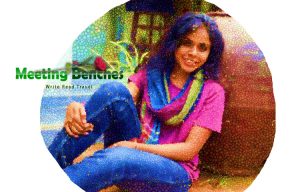 She has debuted also as an actress in a film, the first online crowd funded independent Malayalam feature film. Through her Facebook https://www.facebook.com/Ms.Militancy and Twitter handles https://twitter.com/meenakandasamy?lang=it, Meena Kandasamy has an influential and regular social media presence. Her novel about contemporary Indian intellectuals, When I Hit You https://www.amazon.com/Meena-Kandasamy/e/B001ICDT9I%3Fref=dbs_a_mng_rwt_scns_share show you an unnamed protagonist escaped from her abusive husband. Reading you will discover not whether she will survive, but whether she will be allowed to tell her own story.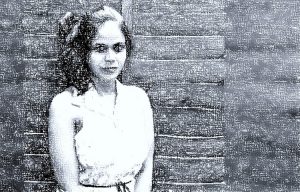 MOON-GAZERS – Fifteen, lost in a room full of children learning Hindi poetry for an approaching exam. In a nasal bass, the teacher speaks of some besotted bird that watches the moon every moment of the night. I stand up and ask what does that bird do on new moon nights? Peeved by what she thinks is impudence, the teacher says the bird watches my face. The class turns all at once, stares at me. Ashamed, I shrink. I sit. Twenty-two, lost in any space, I restlessly seek the strength of his shoulders and I hunt, like a hungry beast to catch a glimpse of my coal-black lover, and I crave to look once more into his limitless eyes where I sank and never surfaced. As I desolately count each passing hour, I become that moon-gazing bird on new moon nights, I sing the saddest songs of all time, and I never ask questions.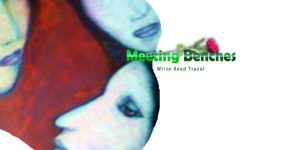 If you want to know writers, you can type http://meetingbenches.com/category/library/, while for poets around the world http://meetingbenches.com/category/poetry/. The sole purpose of this site is to spread the knowledge of these artists and that other people enjoy their works. The property of the images that appear in this blog correspond to their authors.