Action scenes, expressive portraits and seascapes
Portraiture immortalizes a person through the face, but more specifically with his eyes, the mirror of his soul. Posture and gestures also contribute to creatively inspire the painter, helping him to focus and capture what a subject tells him without speaking, such as contagious happiness or imprisoned sadness. Welcome to Columbus, in Ohio. Its main art museum is the Columbus Museum of Art https://www.columbusmuseum.org/, where you can admire the ability of painter George Bellows, a native of this city.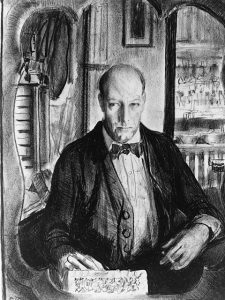 His fame came early, when at the age of twenty-three, he attained membership in the National Academy of Design, becoming a full academician, the youngest painter ever elected to that body, at the age of thirty-one. Painter, illustrator and lithographer, George Bellows https://www.themantle.com/arts-and-culture/art-boxing-george-bellows was born in Columbus in the summer of 1882. During the First World War, he made lithographs and paintings to describe the atrocities of that conflict. After abandoning the themes of social denunciation, after the war he focused his artistic creativity on domestic life, painting portraits in oil.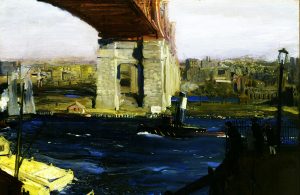 By the age of thirty, his work hung in the Metropolitan Museum of Art. Today he is still rank as one of the giants of American art. After his first studies in Ohio, George Bellows https://www.christies.com/features/10-things-to-know-about-George-Bellows-9199-1.aspx moved to New York, where he worked for many years as an illustrator and then a painter, looking for a style that synthesized European realist tradition and expressive immediacy. Thanks to an exhibition in which his urban studies were presented, starting from 1908 he began to be noticed, satirically describing people of any social class.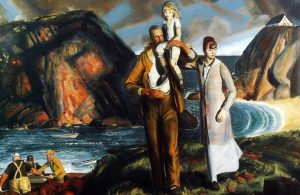 He was a figure whose technical virtuosity rivals that of Sargent. In his works, you can find the contrast between the white expanses of snow and the dirt of urban buildings. Incredibly, however, the boxing matches made him famous. George Bellows https://www.georgewesleybellows.org/ was able to describe chromatically the dark atmospheres, with human figures with a strong sense of movement, with hard and bright brushstrokes. His secret was to be painstaking, abandoned and impulsive, learning your own possibilities.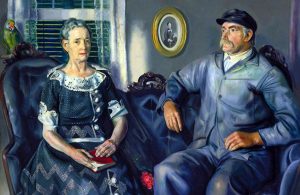 As he had said, try everything that can be done, be deliberate and spontaneous. At the beginning of the twentieth century, in addition to painting he devoted attention to lithography, even with book illustrations. Influenced by the work of Matisse and Hopper, he approached anarchism, creating illustrations and prints of social protest. George Bellows https://americanart.si.edu/artist/george-bellows-329 died in New York in the winter of 1925 from a bout of peritonitis.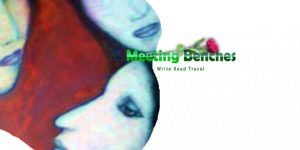 To broaden your horizon of knowledge about other painters, you can type http://meetingbenches.com/category/paintings/. The sole purpose of this site is to spread the knowledge of these artists and that other people enjoy their works. The property of the images that appear in this blog correspond to their authors.