American nation first words spoken, were right here 
Having to sleep in Philadelphia, a lovely bed & breakfast a stone's throw from Washington Square, offers rooms decorated with themes related to the history of the city. All its rooms gravitate around the imposing staircase, through four floors full of natural light. Antique furniture and fireplaces make the atmosphere of The Columns On Clinton Bed unforgettable http://www.hotelpricebot.com/usa/philadelphia-hotels/the-columns-on-clinton-bed-and-breakfast-philadelphia.1568930.html.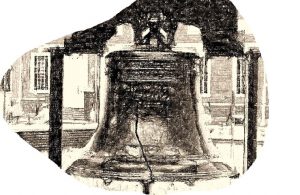 As for places of interest and attractions to visit in the United States, you must know Philadelphia https://www.visitphilly.com/, the city where America's heart began to beat. Its Old City begins where Independence National Historical Park ends, starting at Liberty Bell Center https://www.nps.gov/inde/planyourvisit/libertybellcenter.htm, located at 526 Market Street, where a bronze bell celebrated Declaration of independence.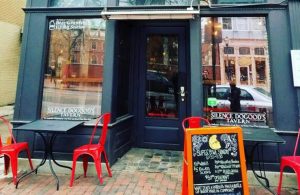 Philadelphia https://www.discoverphl.com/visit/plan-your-trip/visitors-guide/ has a lot to offer about your taste buds. You will have to go near a train station, to the Reading Terminal market to dive into a food market that has a long tradition. Favored by fans, its Downtown Cheese https://readingterminalmarket.org/merchant/downtown-cheese/ offers a huge selection of cheeses and meats.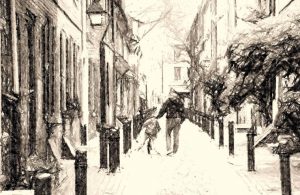 Its buildings date back to the 18th century. Philadelphia's Old Town https://www.planetware.com/tourist-attractions-/philadelphia-us-pa-phila.htm gives you a stroll to Society Hill, a residential neighborhood with red brick houses and elegantly finished doors. Elfreth's Alley https://www.elfrethsalley.org/, a cobbled street that looks like an English street from the 1800s, is the oldest American street. The alley is a thriving residential community, which houses artists and craftsmen.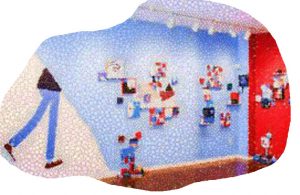 With a focus on Philadelphia artists, Paradigm Gallery+Studio https://www.paradigmarts.org/exhibits works of art from all over the world. In the late 1960s, it was an oasis for artists and creative personalities. Full of all kinds of shops and restaurants, South Street https://southstreet.com/things-to-do/hub/ makes you feel like you are in Greenwich Village in New York. In this street of the artists, the romantic atmosphere of your walk will accompany you to the Magic Garden, the garden where you can admire the mosaics by artist Isaiah Zagar.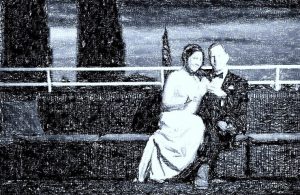 Departing from Penn's Landing, with Spirit of Philadelphia Dinner Cruise https://www.spiritcruises.com/philadelphia/cruises/dinner-cruises, get ready for three hours of fun, with a dinner cruise and city skyline views. If you are looking for a romantic night on the water, or enjoying the company of old friends. Only in this way, you can truly say that you liked this city "in every sense".
The only purpose of this site is to spread the knowledge of these creative people, allowing others to appreciate their works. If you want to know our travels, you can type http://meetingbenches.com/category/travel/. The intellectual properties of the images appearing on this blog correspond to their authors.