A great collection of photos and a house, where a studio used to be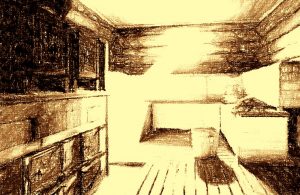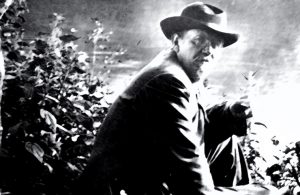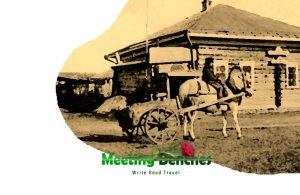 One of the things to do is roll around in the snow. Welcome to the Russian banya, into the Urals, in Yekaterinburg https://www.visitrussia.org.uk/blog/a-fans-guide-to-yekaterinburg/, where holidaymakers are stopping by too, to break up their Trans-Siberian journey. Day trips to national parks you offer the chance to escape in Olenyi Ruchyi, where hiking trails, birch forest and lichen-steeped caves waiting for you. Such as Veniamin Leontievich Metenkov (founder of photography in the Urals), do not forget your fotocamera.
In a house where his former studio used to be, at present a museum devoted to his activities, it is in Ekaterinburg, where a collection of his photoes includes landscapes and pictures of this town. He introduced Ural's life of contemporaries, as a founder of photography. In 1896, by opening a photo-studio, Veniamin Leontievich Metenkov https://backonthetssr.wordpress.com/2015/11/05/the-v-i-metenkov-photography-museum-started his business in Ekaterinburg.
Born in a 1857 March day in Miass, he was a member of the the Ural Society of Natural Science Lovers. The house owned by famous photographer in the Urals Veniamin Leontievich Metenkov http://www.ekaterinburgguide.com/eng/393/396/ was built at the end of the 19th century in Ekaterinburg (Karl Liebknecht St., 36), where was a photo studio in the house. Nowadays the Museum displays photo studio of the beginning of the 20th century, large collection of photos, unique collections of old cameras.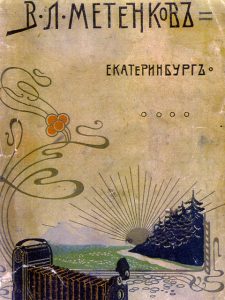 Traveling for over 40 years in the Urals, he created a veritable photographic report. Veniamin Leontievich Metenkov https://algart.net/rus-art/photo/metenkov/default.htmyekaterinburg/ understood the essential possibility of photography, that of keeping a test of time flowing fast. Currently, more than 500 of his negatives (and their prints), have taken a worthy place in the exhibition of the photo museum dedicated to him. He died in Ekateringburg on a day in March 1933, in the same month as his birth.
If you want to know photographic stories already published, you can type http://meetingbenches.com/category/photo/. The intellectual properties of the images that appear on this blog correspond to their authors. The only purpose of this site is to spread the knowledge of these creative people, allowing others to appreciate the works.