Sensual art, able to reveal its torments
Welcome to Santa Fe (New Mexico), where Canyon Road is a wonderful open-air museum (with sculptures, paintings and works of art), which is absolutely worth a visit. The Loretto Chapel is an ancient Catholic church (now used as a museum and wedding chapel), characterized by its spiral-shaped spiral staircase. The Georgia O'Keeffe Museum https://www.okeeffemuseum.org/visit/, is dedicated to the life and artistic heritage of the painter Georgia O'Keeffe.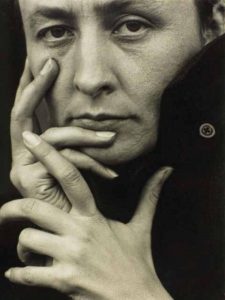 For her, it was only by selection, elimination and emphasis that we get at the real meaning of things.  In 2014, one of her 1932 painting sold for $44,405,000, more than three times the previous world auction record for any female artist. She has been recognized as the mother of American modernism. Her maternal grandfather was a Hungarian count who came to the United States in 1848. Her parents were dairy farmers. She was born on a November day, 1887, in a farmhouse located in the Wisconsin. Becomed an artist, Georgia O'Keeffe https://www.okeeffemuseum.org/ was best known for her paintings of enlarged flowers and New Mexico landscapes.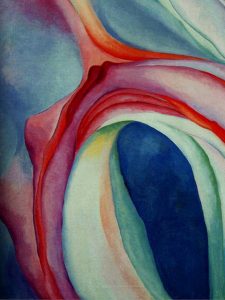 In 1905, she began her formal art training at the School of the Art Institute of Chicago. Georgia O'Keeffe https://mentalfloss.com/article/63175/15-things-you-should-know-about-georgia-okeeffe was introduced to the principles and philosophies of Arthur Wesley Dow, who created works of art based upon personal style. An art dealer and photographer, held an exhibit of her works in 1917. When year later moved to New York, she began working seriously as an artist. After marriage in 1924, she created many forms of abstract art, including close-ups of flowers. Inspired by Precisionism, she began creating simplified images of natural things (such as leaves, flowers, and rocks). She enjoyed traveling around the world, and several times, she took rafting trips down the Colorado River.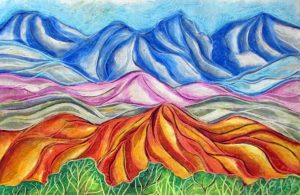 Starting 1929, she began spending part of the year in the Southwest (which served as inspiration for her paintings landscapes), living in New Mexico, where stayed in Taos, exploring rugged mountains and deserts of the region. At Ranchos de Taos, she visited and painted San Francisco de Asis Mission Church. As a live-in assistant and then a caretaker, in 1973, Georgia O'Keeffe https://www.georgiaokeeffe.net/ hired 27-year-old potter, and he taught her to work with clay. She moved to Santa Fe in 1984, where she died on a March day, 1986. Her body was cremated and her ashes were scattered on the land around Ghost Ranch. After her death, the Georgia O'Keeffe Museum https://www.okeeffemuseum.org/visit/ was established in Santa Fe.
The sole purpose of this site is to spread the knowledge of these artists and that other people enjoy their works. The property of the images that appear in this blog correspond to their authors. To broaden your horizon of knowledge about other painters, you can type http://meetingbenches.com/category/paintings/.