The wisdom of living creatively what you do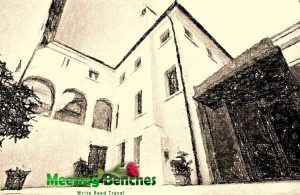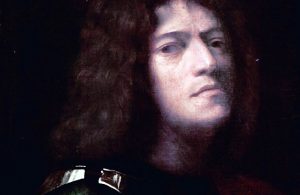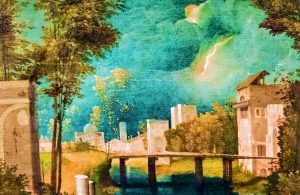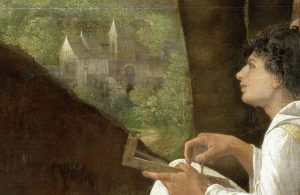 Especially if they are show in limited spaces, works of art of extraordinary beauty can determine in many people the Stendhal syndrome, a psychosomatic affection that causes dizziness, confusion and hallucinations. Castelfranco Veneto http://www.italyheaven.co.uk/veneto/castelfranco-veneto.html has only 33,507 inhabitants, but vaunts a considerable concentration of creativity among its fellow citizens. Walking in its charming streets of the city center, the faces you will encounter in a music store or a women's fashion boutique, in a bookstore, bar or restaurant, could be identical to those painted by Giorgione. If you have long-lasting vertigo, do not worry, because it will be the memory of a place of extraordinary beauty. If sense of confusion is transitory, it could be the beneficial effect of "spritz", local aperitif you drank at Cafe Borsa.
Today, the work of painters embraces the current reality and the forecast of future universes, but in this city, you will discover that this has already been done starting five centuries ago. According to seventeenth-century news, it was the home of the artist Giorgione between the fifteenth and sixteenth centuries. Today, Casa Giorgione http://www.museocasagiorgione.it/ is a museum located in the historic center of Castelfranco Veneto. A wonderful dive into the past. In the upper part of the house, there are only a few paintings, with themes or characters associated with science attributed to Giorgione. In the nearby Duomo, you can admire the beautiful Madonna altarpiece sitting on a high throne.
Tradition holds that he was handsome and amorous. He was born in Castelfranco Veneto around 1477. His best qualities, were epitomized in The Tempest (painting around 1505, a milestone in Renaissance landscape painting, with its dramatization of a storm about to break.), where you can observe a pastoral scene. Painter who was one of the initiators of a High Renaissance style in Venetian art, Giorgione (Giorgio da Castelfranco), was extremely influential Italian artist. In Venice, he died into a November day, 1510, because a correspondence dated this year mentions his death as having occurred probably caused by the plague that was raging in Venice.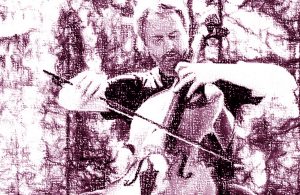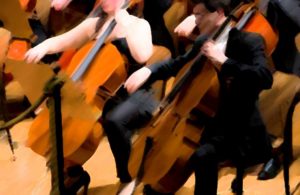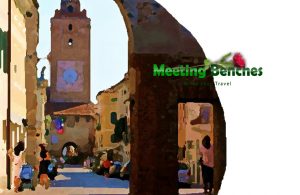 Violoncello and https://www.amazon.com/Violoncello-Mario-Brunello/dp/B002N3BH6S, it is a book of the cellists Mario Brunello. Visiting the city of Castelfranco Veneto, in search of a memory, you can enter Il Pentagramma http://www.castelfrancoalcentro.it/negozio.aspx?n=ilpentagramma, a shop for the sale of musical instruments and accessories. For a good aperitif with snacks, give yourself a stop at the Cafe Borsa https://www.facebook.com/BorsaCastelfranco/, where you will find excellent service and taking a "spritz" is always an original experience.
He studied at Venice Conservatorio of music. The turning point in his artistic life? The 1986 victory of the International Tchaikovsky Competition. Born 1960 in Castelfranco Veneto, Mario Brunello https://it-it.facebook.com/mariobruneo/ is an Italian cellist and musician. He has played with the many orchestras in the world and under many conductors (such as Zubin Mehta, Daniele Gatti and Claudio Abbado). A member of the Accademia Musicale di Santa Cecilia, he also has published three books,
Traveling in Castelfranco Veneto, city of art, you can stop in the Mazzaro bookstore https://www.facebook.com/libreria.massaro/, which for decades has offered an excellent assortment of books, quickly providing its customers with what they are looking for. Ask of Davide, the bookseller that everyone would like to have under his house, he will certainly be able to provide you too If he had had some certainty it would certainly not be the rock that is now, a book written by one of his fellow citizens.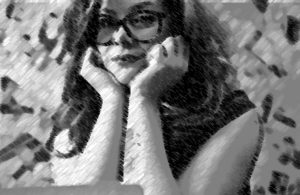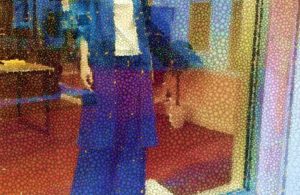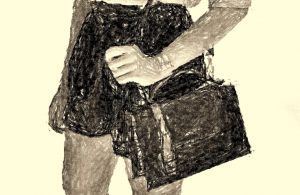 In Castelfranco Veneto, she have collaborated in the artistic direction of the cycle of events "The last of the class", organized at Notorious Communication Lab. Writer Lisa Pietrobon also briefly experimented with the responsibility of Communication and the Press Office of a literature festival promoted by the Culture Department of her city. http://rete.comuni-italiani.it/blog/10182
Creative is the artist, the designer, the stylist who chases after new models, new forms, and new objects. Walking through the streets of the creative Castelfranco Veneto, perhaps you too will be tempted to enter a tailor-made women's clothing store strictly made in Italy, like the one in Piazza Giorgione 4/A. Entering Devore-Fashion https://www.devore-fashion.com/, you will discover a local reality that has been operating in the fashion industry for over 20 years. This city will never cease to amaze you, because Raffaella Artuso has been able to produce even mass production of excellent quality dresses.
She had decide to resign from her job, to establish her own company, supplying hand cutting manufacturing and ironing of the garments. Founded in 1983 by Raffaella Artuso in Castelfranco Veneto, with experience and sensitivity, Confezioni Raffaella has been following international fashion, offering its production and design experience to important names in the clothing industry.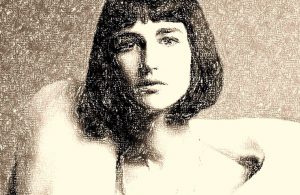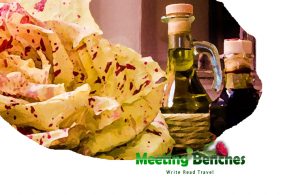 During the first half of December, for lovers of good food there is the Castelfranco Veneto Festival of variegated radicchio (similar to salad, but with superior characteristics than those of a common lettuce). If you cannot be there by December, every day is good to enter the Rino Fior Restaurant https://www.ristorantidelradicchio.it/ristoranti-del-radicchio/dettaglio/fior-86202690, one of the culinary excellences of Veneto. For a photo report of your trip, get help from Federica Giacomazzi's creative eye.
She loves to read and observe, listen, research and photograph. From north Italy, near Venice, Federica Giacomazzi https://www.facebook.com/giacomazzi.federica/ it is a Castelfranco Veneto photographer and mum. Among the things that you absolutely cannot do without, there are exploring and photographing. Looking for the naturalness of gestures and tones, her work accompanies it from the style of shooting to editing.
The purpose is to spread the knowledge of these artists and that other people enjoy their works. The property of the images in this blog correspond to their authors. If you want to know our author travel already published, you can type http://meetingbenches.com/category/author_travels/.