Poem that brought down Korea's revered poet.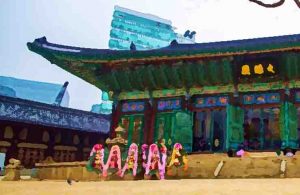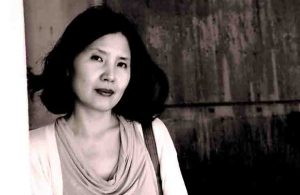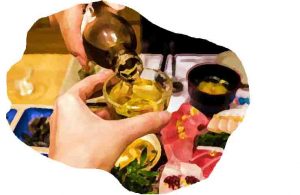 Check out the view from tower or spend a whole day at the National Museum of Korea. Take a break at Bukhansan National Park or diversify yourself on the streets of Itaewon. Why not have fun at Korean singing rooms? Jogyesa Temple https://english.visitseoul.net/attractions/Jogyesa-Temple_/2586 it is one of the oldest and most important Buddhist buildings in Seoul, a special place where you a little longer, experiencing Dado, the traditional Korean tea ceremony, while reading some Choi Young-mi poems.
In the late 1980s, her work bears witness to an expectation of change, which results in disillusion. Born in Seoul (South Korea), in 1961, she studied Western history and art history at Hongik University. Among the defining figures who ignited the #MeToo Movement, CHOI YOUNG-MI is a poet and novelist from the Republic of Korea, widely known for her poetry collection "At Thirty, the Party is Over".
In 1981, she participated in a student protest, then being detained at police station and was suspended from university for a year. CHOI YOUNG-MI was one of a secretive group who dared to translate Karl Marx's Capital, after Korean War. Following the decline of communism in the late 1980s, she has tried to express that significant change, both within and out of herself. In 2006, she was awarded a literary award for her book of poetry "To the Pigs", which exposed the human conditions with satirical language.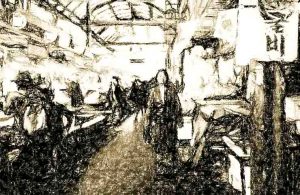 She lives in Seoul, and writes poems that frequently combine urban realism with erotic content. Now known as a poet, a novelist and an art critic, CHOI YOUNG-MI began her career as a poet in 1992, when she published her poetry collection "At Thirty, the Party is Over". In 2017, the editor of a magazine requested her to write a poem on feminism. By accepting this request, she wrote the poem "Monster", https://www.facebook.com/KoreaJoongAngDaily/posts/in-her-poem-monster-choi-young-mi-recounts-the-sexual-abuse-that-new-writers-fac/1531116627007534/ that exposed the sexual harassment and abuse by an old poet.
To get to know other writers, you can type http://meetingbenches.com/category/library/. For shades of poetry around the world, you can type http://meetingbenches.com/category/poetry/. The sole purpose of this site is to spread the knowledge of these artists and that other people enjoy their works. The property of the images that appear in this blog correspond to their authors.