Documenting the small tragedies that beset every individual in its search for a place in the world.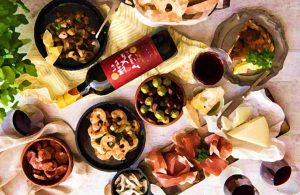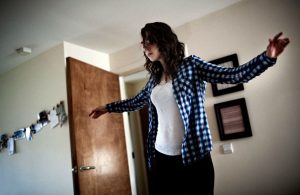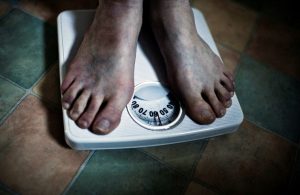 Welcome to Barcelona, where you can admire Las Ramblas and Sagrada Família, Casa Batlló, Camp Nou and Park Güell, but you will not have to forget the market of La Boqueria, with its characteristic iron and glass roof, erected in 1914. Refresh yourself with a beer and a tapa in one of its characteristic bars. Among stalls selling fruit, cheeses and olives, you will discover that the whole market converges on the fishmongers in the center. In this city, a photographer was born who illuminates the dark areas of female discrimination. In Calle Mallorca, look for one of her books, entering the library La Central https://www.lacentral.com/agenda/barcelona/la-central-mallorca.
In her most recent book, she reconstructed the story of the most enigmatic and bloody serial killer in Spanish history. Her work has been exhibited internationally in the United States, China and Germany, France, Italy and Spain. The current interest of LAIA ABRIL revolves around the use of photographs, videos and multimedia installations. In her works. she tells stories using a mixture of family photographs, personal testimonies and interviews.
Born in Barcelona (Spain) in 1986, LAIA ABRIL gained a degree in journalism, then, she moved to New York City to study photography. Her photo-books include documents wich show the indirect victims of eating disorders and the repercussions of abortion controls in many different cultures. Every year some 47,000 women die from abortions and, with her creative photo-books, she wants to blow its veil of secrecy off. Poison herbs and handcuffs, in a photographer's powerful show about abortion, capturing the horror of an invisible war on women. She is a photographer whose work relates to femininity.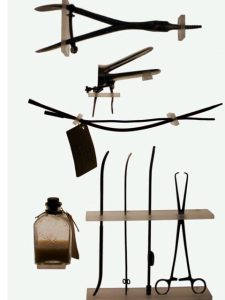 In 2009 she enrolled at the artist residency of Benetton (Italy), working as a photographer at Colors magazine. In 2018, LAIA ABRIL https://www.laiaabril.com/ was awarded to work on A History of Misogyny. Since 2010, she has been working on various projects exploring the subject of eating disorders. Her "The Epilogue", is a rewarding photobook. Her On Abortion https://www.photobookstore.co.uk/photobook-on-abortion.html, is the first part of her A History of Misogyny, where you find documents and damage caused by women's lack of legal, safe and free access to abortion.