Limited colour scheme and flatness of shape.
Building in which it currently resides, was erected in Warsaw in 1927–1938, but as the Museum of Fine Arts it was originally founded in 1862. In 1918, after Poland regained its independence, the National Museum https://www.mnw.art.pl/en/ was ascribed a prominent role in the plans for the new state. Today, it boasts around 830,000 works of art, from ancient times to the present including paintings. Between Polish paintings, you can admire a Coastal landscape in the south and a Pierrot, by Eugeniusz Zak.
In his works, the modern was constantly made ancient, and the ancient modern. Born in 1884, he was painter and illustrator who lived and worked in Warsaw and Paris. EUGENE ZAK flourishing art and teaching career was cut short by his premature death in 1926, but in the Paris of the interwar period, a gallery became an important place of artistic encounters. The Galerie Zak (specialized in modern European and Latin American art), was founded his widow. During the German occupation, murdered in Birkenau concentration camp.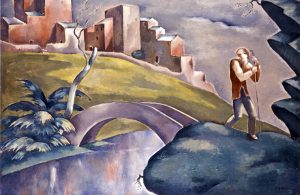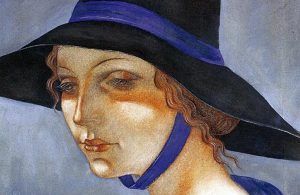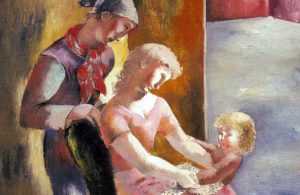 He supposed to express escape from present, into the world of art represented by mandolin players or dancers. In his themes paintings, he also followed the style of Miserablism common at that time in the European culture. He began his formal artistic education at the Parisian École des Beaux-Arts, Académie Colarossi and atelier of A. Besnard. EUGENIUSZ ZAK exhibited his artwork at the Salon of Independents and Société Nationale des Beaux-Arts, joining the Society of Polish Artists in Paris. In 1916, he settled down with his wife in Częstochowa, where he joined the circle of future Formists.
Important source of his inspiration, was search for cultures and places untouched by civilisation, such as Brittany (where the life and customs seemed to stay unchanged), and Pont Aven town soon became a natural habitat for him. Here, started to appear in his paintings his primitive scope of colour and form. After moving to Warsaw, EUGENIUSZ ZAK co-founded a society of Polish Artists. After his death, the exhibitions of his works were organized in Warsaw and in many Parisian galleries.
To learn more about this topic, you can type https://culture.pl/en/article/10-most-expensive-auctioned-artworks-from-poland. The property of the images that appear in this blog correspond to their authors. To broaden your horizon of knowledge about other painters, you can type http://meetingbenches.com/category/paintings/. The sole purpose of this site is to spread the knowledge of these artists and that other people enjoy their works.