Wonder of musical Icelandic world.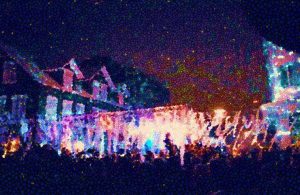 When that cultural evening was born, nobody could imagine that it would become so famous. On the first Saturday after 18 August, the Menningarnótt is celebrate in Reykjavík, becoming an event that has become the biggest festival in Iceland. You too can join the many people who celebrate the creativity of life through a day of music, dance and art. In the squares and streets, in the courtyards and in the museums, you can treat yourself to the unforgettable memory of this city, where Svala Björgvinsdóttir started singing at the age of 16.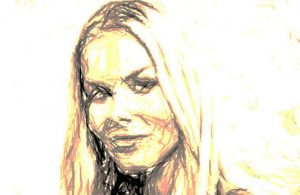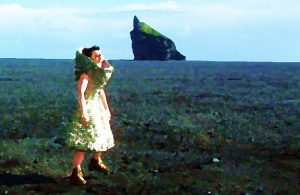 Being her father is backing vocalist, she started singing at a very young age. Rose to major fame with her song "The Real Me", she represented Iceland in the Eurovision Song Contest 2017 in Kiev. SVALA BJORGVINSDOTTIR https://www.facebook.com/svalakali/ is an Icelandic singer and songwriter, born in Reykjavík into a February day, 1977. She had her first number one hit in Iceland when she sang a Christmas duet with her father.
When was 16 years old, she a band Scope with two Icelandic DJs. She wrote a few songs, and toured all over Iceland performing originals and soul and funk cover songs by Stevie Wonder. In early 2016 SVALA BJORGVINSDOTTIR https://www.instagram.com/svalakali/ formed the duo BLISSFUL with her husband, and they released their first single "Elevate". On August 2017, the band released their second single "Make It Better". In 2018, she was featured on the track "Sex" with Baggalútur.
PAPER – You're under the water, trying to pull me under. I reach for you. I reach for you. You can throw it all at me; I will not give you up. I can handle all your pain take it as it comes. I love you right but you make me feel like. Paper you cut right through, I'm stuck like glue to you. Paper your darkness pulls, I loose control again. Drawing every bit of my truth color me in with your blue. Paper you cut right through a thousand words for you. I know I wasn't a part of you plan, I know you think that you're being a man tell me to leave you alone, tell me I would be so better off, but you don't understand. I cannot leave you baby, I cannot leave you, but you make me feel like. Paper you cut right through I'm stuck like glue to you. Paper your darkness pulls I loose. https://www.youtube.com/watch?v=_Au_-YfXD-g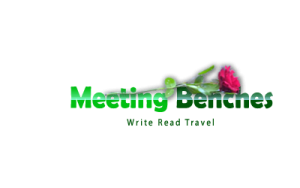 If you like to deepen the knowledge of the musicians who have contributed to enrich the world music scene, you can type http://meetingbenches.com/category/music/. The property of the images that appear in this blog correspond to their authors. The sole purpose of this site is to spread the knowledge of these artists and that other people enjoy their works.