Not only wear loose bombachas and neckerchief.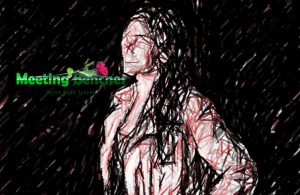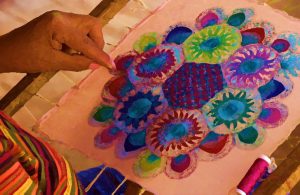 One of Paraguay's most traditional crafts is the ñandutí (spider web, in the indigenous language Guaraní). Laces and embroidery occupy a big part of its dress culture. The style of dress is formal. Women wear a traditional shawl (a rebozo) and female's skirt is usually made from ñandutí (a lovely lace), but traditional costume of Paraguay is poncho https://www.worldtravelguide.net/guides/south-america/paraguay/, which is worn by both men and women. There are no set patterns or colour schemes that should be followed.  Anything that looks good is acceptable. Perfect as a souvenir, in Asunción's Mburicaó district, best place to buy ñandutí is at Ao P'oí Raity, a store full to the rafters with unusual crafts and delicated lace throws, tableclothes and quaint doilies.
Paraguay has exploded onto the world stage. With a fashion, reputation that is taking off internationally this country is a hotbed for creative and sustainable design. She has exhibited her babydoll-inspired designs at all the high-profile Fashion Weeks in neighbouring South American countriesBorn in 1983, she launches her first collection at the Asuncion Fashion Week with success. Eclectic designer KAREN DAHER http://www.lyonfabrics.com.py/karen-daher/ went on to study in the ultimate cradle of fashion, Milan. https://www.abc.com.py/tv/moda/desfile-de-karen-daher-503330.html.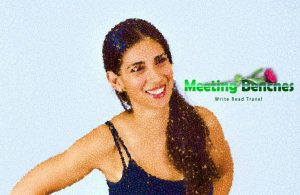 She appeared on the book Young Fashion Designers Americas. She launched her first prêt-a-porter collection in her home country of Paraguay. If you are looking for something different (both for design and for fabrics), do not forget that KAREN DAHER mailto: info@kareendaher.com, launched its brand in 2005 (at the age of 23), with a line characterized by contemporary design that focuses on dresses for extroverted women https://www.abc.com.py/tv/moda/karen-daher-disenadora-503331.html.
The sole purpose of this site is to spread the knowledge of these artists and that other people enjoy their works. The property of the images that appear in this blog correspond to their authors.