Some people dream of success, while Maria Blanchard, Gerardo Diego and Melody make it happen.
After our "author's journey" in France http://meetingbenches.com/2019/02/four-travelers-of-french-creativity-between-two-worlds-france-the-endless-lines-of-possible-journeys-including-songs-painted-books/, we offer you our experience in the Spanish creativity. Starting from Santander we will arrive in Madrid, but our final destination is Dos Hermanas, in Andalusia. You will remember the scent of the "beef cheek" and the wonder of the tapas, but in your travel basket, you will add something that will accompany you home: a few bottles of Ribera Del Duero and songs, a collection of poetry and a book of art. Only in this way, your journey in Spanish creativity will last a long time, long.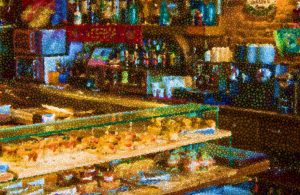 Its huge bar is well stocked, full of tapas that renewed frequently. The restaurant is one of the most renowned in the city of Santander. No matter what you choose, because at the Cañadio Restaurant http://www.restaurantecanadio.com/carta-santander/ everything is good (do not forget the cheesecake and a bottle of Ribera Del Duero). Are you still hungry? Try his "Beef cheek", obviously together patated scrambled with ham. A tasty souvenir? Go to the Esperanza Market, where you can buy the best fresh fish in the city! When she died in poverty, the painter who was born here had no money to buy fresh fish.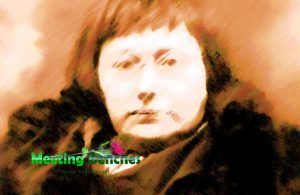 With her words, "you never know how much courage you have, until having courage is the only choice you have left." She was well know Spanish painter, for developing a special style of Cubism. Born in Santander, MARIA BLANCHARD (María Gutiérrez Cueto), she had grow with several physical deformities, also walking with a limp. She turned to painting, to express her sadness, moving to study at the Real Academia de Bellas Artes de San Fernando, in Madrid. Here, she gain exuberant use of colour, which feature her early compositions.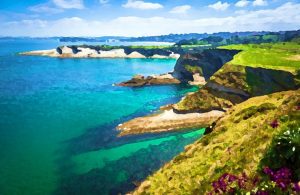 In Santander, its beautiful seaside on the shores of the Cantabrian Sea can be the holiday destination of your dreams. Locals and tourists come to rest on the sandy Sardinero beach, practice surfing or play las palas. Among its major museums, find time visit the Maritime Museum and the Museum of Modern and Contemporary Art. El Burby III https://www.spain-holiday.com/46093, a two-bedroom apartment, offer you a closed property with garden, 800 meters from the beach. To breathe the invisible oxygen of creativity, buy a book of poems from a man who was born under this sky.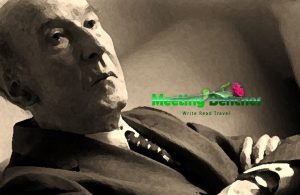 In addition to being a poet, GERARDO DIEGO was a pianist and music critic. Music and the sea are motifs that insinuate his works, often engaging the seascapes of the north Spain. He was born into an October day, 1896 in Santander, where the Basque Country and Asturias make up España verde. His poetic work has varied between the themes of Vanguardism and classical structures of poetry. He studied Philosophy & the Humanities at the universities of Deusto, Salamanca and Madrid. His poetry evokes an imaginative awareness of experience, through language arranged for its meaning and rhythm.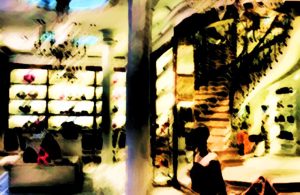 Currently it is Calle Echegaray, but when Enrique Loewe Roessberg had opened a leather shop, the name of that street was different: Calle Del Lobo. Later, LOEWE had opened a shop in Calle Del Príncipe. Visiting Madrid, you can enter the Calle Gran via number 8 https://www.loewe.com/eur/en/home, where you will find spectacular stairs (do not forget that in the basement they have permanent exhibitions). The Loewe Museum is in the iconic shop of the brand. Its permanent exhibition space (with over 5,000 pieces dating back to 1890) aims to inform customers of its extensive archive.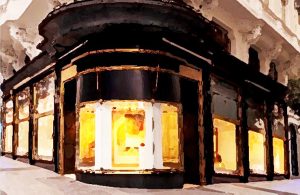 It deals primarily in leather products, producing bags for men and women, but the company also sells ready-to-wear clothes, accessories, and home and lifestyle products. It was founded in 1846. Now it is a luxury fashion house based in Madrid. With over 140 stores worldwide, point named Official Supplier to the Royal House in Spain. About Spanish designer brands you should know, LOEWE is one of Spain's luxury fashion brands. Its origins date back to a 19th-century cooperative of leather artisans (working in Madrid). The brand expanded into pret-a-porter in the 1960s with the release of its iconic Amazona handbag https://www.loewe.com/eur/en/search?q=amazona&lang=en, receiving global attention in the 1970s.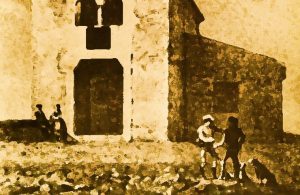 Its typical dishes to try, gazpacho, roast peppers and fried fish. The origin of the settlement dates to the division of lands by a Castilian King.  Dos Hermanas is the ninth-largest town in Andalucia. Here, Alquería (a neo-mudéjar style building with horseshoe arches), was built in 1872, becoming a meeting place for poets, painters and musicians. Outside the town, Ermita de Nuestra Señora de Valme was reconstructed in 1859 within the grounds of the Cortijo de Cuarto. Under its sky, a female becomed famous singer.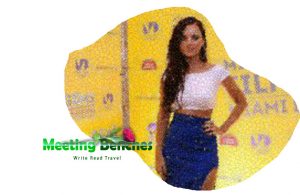 Her single The Gorilla Dance became a number one hit all over Latin America. She released in 2001 her first album. Her parents are a singer and a female former dancer. Some close relatives used to belong to a music group. She has sold 10 million copies of her albums worldwide. MELODY (Melodía Ruiz Gutiérrez), was born into an October day, 1990, in Dos Hermanas (Spain), becoming a pop singer widely known in Latin America.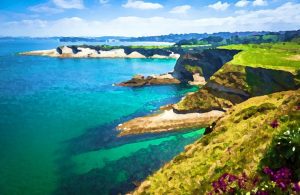 The property of the images that appear in this blog correspond to their authors. The sole purpose of this site is to spread the knowledge of these artists and that other people enjoy their works.