Buy less choose well.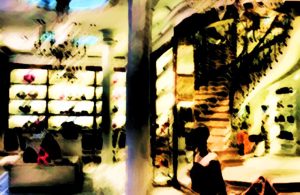 Currently it is Calle Echegaray, but when Enrique Loewe Roessberg had opened a leather shop, the name of that street was different: Calle Del Lobo. Later LOEWE had opened a shop in Calle Del Príncipe, for the sale of leather products. Visiting Madrid, you can enter the Calle Gran via number 8 https://www.loewe.com/eur/en/home, where you will find spectacular stairs (do not forget that in the basement they have permanent exhibitions). The Loewe Museum is in the iconic shop of the brand (Gran Vía, in Madrid). Its permanent exhibition space (with over 5,000 pieces) aims to inform customers of its extensive archive.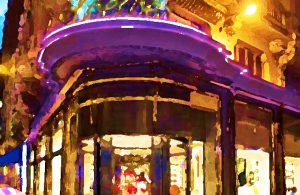 It deals primarily in leather products, producing bags for men and women, but the company also sells ready-to-wear clothes, accessories, and home and lifestyle products. It was founded in 1846. Now it is a luxury fashion house based in Madrid. With over 140 stores worldwide, point named Official Supplier to the Royal House in Spain. About Spanish designer brands you should know, LOEWE is one of Spain's luxury fashion brands. Its origins date back to a 19th-century cooperative of leather artisans (working in Madrid). The brand expanded into pret-a-porter in the 1960s with the release of its iconic Amazona handbag https://www.loewe.com/eur/en/search?q=amazona&lang=en, receiving global attention in the 1970s.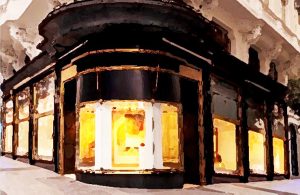 Spain's Queen Victoria Eugenie frequently had visited the store on Príncipe de Madrid Street. Its brand LOEWE originated in 1876 when a German artisan joined the group. King Alfonso XIII of Spain granted him the title of Supplier to the Royal Court. Having launched new bag designs (such as the Puzzle bag), the brand is bringing back styles and products from the 1950s, 60s and 70s, producing new models of their classic Flamenco and Amazona bags. Expertly created from Classic Calfskin, its have bonded Gold Suede lining with reinforcement corner patches. It is an icon among icons, Amazona https://www.loewe.com/eur/en/women/bags/amazona/amazona-23-bag/352.30.N71-1206.html?cgid=w_amazona lives beyond trends. Its silhouette now features a removable (and adjustable) shoulder strap, with rolled top handles.
The property of the images that appear in this blog correspond to their authors. The sole purpose of this site is to spread the knowledge of these artists and that other people enjoy their works. To pursue this issue, you can digit: https://www.loewe.com/eur/en/home