When the myths it is a scarf, a straw bag or a prancing horse.
Under its skies VITTORIO ACCORNERO DE TESTA was born, one of the protagonists of Italian creativity around the mid-twentieth century. In 1559, the Gonzagas built one of the most powerful European defensive citadels. Even now, Casale Monferrato is well known abroad, as "Capital of the Cold", because there are manufactured windows and refrigerated trucks.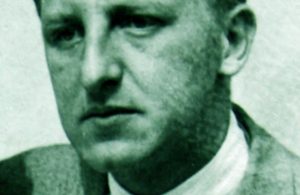 Its Cathedral is one of the most important artifacts in Lombard Romanesque style. Among its typical products, you can add to your travel bag a pack of Agnolotti (stuffed pasta in small square format), a few bottles of Grignolino (red wine with strawberry scent) and an envelope full of Crumiri (cookies with a resembling shape to the mustache of the first king of Italy). Entering the Osteria Amarotto https://www.osteriaamarottocasale.it/, in a room with a family atmosphere, you will find Piedmontese dishes and wines served between paintings and beliefs.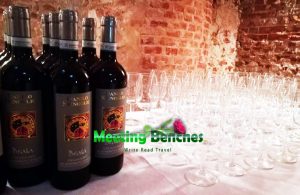 In the twenties, he had made a series of art deco postcards for a Milanese publishing house. In 1925, he had stood out in Paris at the international exhibition of modern decorative and industrial arts. Costume designer and writer, illustrator and painter, VITTORIO ACCORNERO DE TESTA was born in Casale Monferrato in 1896. His vocation for art was born in the first post-war period, when he signed his works under the pseudonym "Victor Max Ninon". In 1929, he went to New York for a few months, creating theatrical sets and covers for Country Life magazine. In 1934, he moved to Milan, devoting himself to illustrating children's books, and collaborating with prestigious Italian magazines. https://www.youtube.com/watch?v=BI_Ug_foo4Y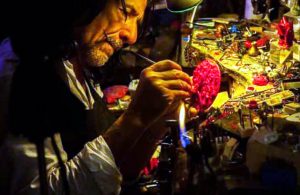 When you are on holiday, buying souvenirs is something you cannot give up. For centuries, in Florence there are shops that are part of the local tradition and economy. A jewel? To go to the Museo degli Argenti in Palazzo Pitti, you have to cross Ponte Vecchio. Among the many goldsmiths, Alessando Dari http://www.alessandrodari.com/ is an artist who expresses all his knowledge through his jewels.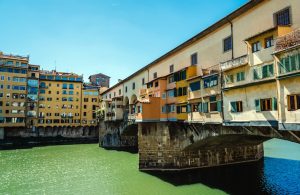 At number 6 of via Borgo Santa Croce), with more than 5000 perfumes, Aqua Flor https://www.aquaflor.it/, is necessary for anyone who wants to buy an unforgettable perfume. A luxury brand known for leather goods, clothing and accessories? Via de 'Tornabuoni, 73r. Average stay from 30 minutes to 1 hour. You are in the shop created by GUCCIO GUCCI, a place where you can breathe a family atmosphere https://www.gucci.com/it/it/store/via-tornabuoni-73r-81r?lat=43.77135&long=11.25123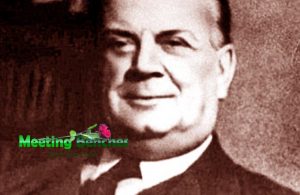 In the early twentieth century, the young Guccio spent a few years working in London. This experience allowed GUCCIO GUCCI to observe the refinement of the English nobility. In Florence, in 1921 he founded a company specialized in leather products created and made by the best Tuscan artisans. Becoming the second most popular fashion house in the world in 2016, it is now part of a French company, that Italian fashion house is still active in the sectors of haute couture and luxury items. In Florence, to celebrate the 90th anniversary of its foundation, the company has set up the Gucci Museum https://www.florenceinferno.com/the-gucci-museum/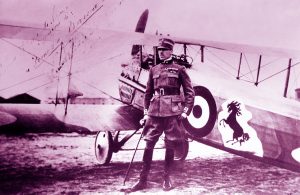 Its most important monument is the Rocca Estense (castle of the end of 1200). Just outside, find the Pavilion (huge quadriportico where there was a porch). Walking towards the east, you will find a monument built in memory of Francesco Baracca. You can visit his museum, with a section dedicated to Cavallino Rampante (used by ENZO FERRARI). Your cart of Romagna's memories https://www.stradadellaromagna.it/prodotti-tipici/, you can fill with many special things: from piadina to salami, from passatelli to rolling pin pasta, squacquerone and Cervia's sweet salt.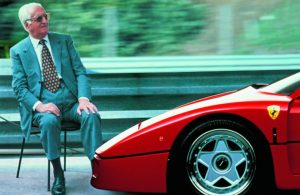 What does ENZO FERRARI have to do with this city? This is a long story. In Lugo di Romagna, the decorative complex of the chapel for his tomb expresses the creative originality of one of his compatriots. In the dome of the funeral chapel, you can see a sky dotted with stars, along with the figure of Winged Victory, bearing the flaming heart of an aviator who died almost at the end of the First World War. Francesco Baracca, the hero of the "Prancing Horse", the personal emblem to claim personal military origins and love for horses.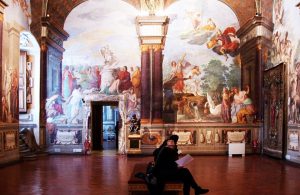 The property of the images that appear in this blog correspond to their authors. The sole purpose of this site is to spread the knowledge of these artists and that other people enjoy their works. To pursue this issue, you can digit: http://meetingbenches.com/2019/02/travel-ideas-for-italy-romagna-tuscany-and-piedmont-between-wild-horses-red-wines-and-foulards/