Korea, like a gem cannot polished without friction.
From Korean eateries to chic bistros serving up European cuisine, its food scene has dramatically evolved in recent years. Today there is a restaurant to satisfy just about every craving. Located near Songjeong Beach, Songjeong Jip is a Korean restaurant that places an emphasis on fresh, homemade dishes. The menu features kalguksu (knife-cut noodles), dumplings and kimbap (rice wrapped in seaweed). Here, you have a chance to meet a very famous South Korean singer-songwriter.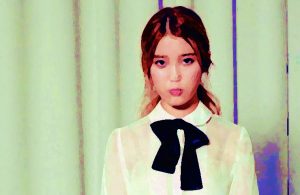 As one of the best-selling solo artists in the Korean pop industry, she has been included on Forbes magazine's annual Korea Power Celebrity list since 2012. She egan her music career at the age of 15, with her debut album: Lost and Found. Born in Songjeong-dong in a May day, 1993, she is professionally known as IU. Lee Ji-eun is a Southan Korean singer-songwriter that auditioned for various talent agencies with ambitions of becoming a singer. It was through "Good Day" (the lead single from her 2010 album Real), that she achieved national stardom. 2011 saw her first foray into songwriting with "Hold My Hand". In 2013, her third full-length album release displayed a more mature style.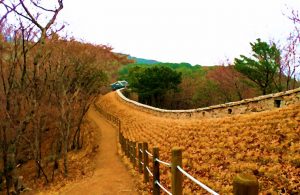 After the Manchu invasion of 1636, the fragility of Korea's defenses were apparent to all. Geumjeongsan Fortressm built in 1703 to protect this area near the coast, have walls by natural stones: about 17 kilometers long and between 1.5 to 3 meters in height. Many people believe that praying here ensures their wish come true: Haedong Yonggung Temple, an amazing temple on the ocean, to walk around the area and soaking in the views. This rare temple is one of the major tourist spot in Busan. Founded in 678, none of the original buildings has survived the ravages of time, but Beomeosa is one of the oldest and grandest temples in Korea.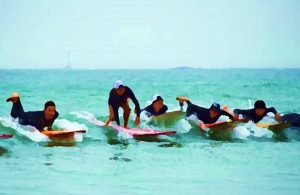 Things to do near Songjeong Beach? Fromsurf it is located in the center of Songjeong beach (the 3rd largest beach in Busan), waiting you to the world of surfing. 2.5 miles from Songjeong Beach, Haeundae Market (local street food and seafood), waiting you for a convenient reach, if you stay around the beach, front hotel. It is a busy street at night, with lots of local street food and seafood restaurants. Do not forget: every year the Harvest Full-Moon Seaweed Festival and the Songjeong Beach Festival wait you here.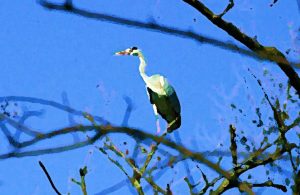 This location is also famous for pine forests, beautiful fall foliage and splendid snowscapes. Here, Common Herons build nests in tall trees, and breed from April through July. In ancient times, it was famous for its three mountains and two rivers. Gimcheon is a city in North Gyeongsang Province (South Korea). Arriving you too can visit its famous Jikjisa Temple, located at the foot of Mt Hwangaksan (a well-known habitat for many cranes that reside on this mountain). Among its notable people, an informal painter, birds-lover.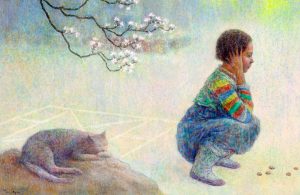 He teaching at Sejong University, as a professor of Painting. He began to paint early in his life, sawing the beauty of nature, such as flowers blooming in orchards. He becomed famous for a portrait drawn in profile, with a bird and flowers. He is a Korean artist famous for his paintings and poems. Born in Gimcheon, into a February day, 1950. HANG-RYUL PARK participated in more than 100 group exhibitions all around the world. He spent lots of time, from going the mountains and lakes around and reading books. After the arts high school, he received his master's degree in Painting in Hongik University.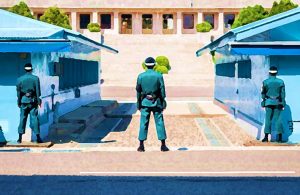 It is a city in North Korea, only 8 km from the DMZ with South Korea. Kaesong featuring one of the best-preserved "old towns" in the country. The citadel used to have seven gates, but only Nam Gate is left. Here you can also visit Panmunjeom, village divided between two Koreas, the only place on Earth where cold war still is a reality. Souvenirs?  Stores accept US dollars, euros and Chinese yuan. DPRK stamps, books and Korean handicrafts are not expensive. Ginseng grown locally, good buy for quality and low price. Under this sky, was born a woman who loved writing the lyrical intertwining of solitude.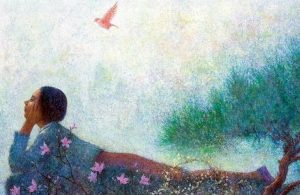 She made her literary debut with publication of her poem, "Nae cheongchunui baeneun". Her first collection of poems evokes a world of nostalgia, through carefully framed recollections of her childhood. In 1934, NOH CHEONMYEONG graduated in English. She was born on a September day, 1912 in Hwanghae-do. She was a participant a reporter for several newspapers, also working as a lecturer at Sorabol Arts College. During the Korean War, she was involved in anti-government activities. Songs of Dee, her posthumous collection, it had published in 1958. Her "Self-portrait"and "Deer" are existential explorations of solitude. She died innto a December day, 1957.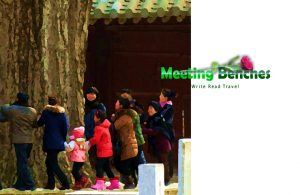 The property of the images that appear in this blog correspond to their authors. The sole purpose of this site is to spread the knowledge of these artists and that other people enjoy their works. To pursue this issue, you can digit: http://meetingbenches.com/2019/01/sunrise-and-moonrise-between-surf-and-historical-sites-south-korea-beomeosa-songjeong-dong-busan/