Take you time. There are no short cuts to any place worth going.
After the Manchu invasion of 1636, the fragility of Korea's defenses were apparent to all. Geumjeongsan Fortressm built in 1703 to protect this area near the coast, have walls by natural stones: about 17 kilometers long and between 1.5 to 3 meters in height. Many people believe that praying here ensures their wish come true: Haedong Yonggung Temple, an amazing temple on the ocean, to walk around the area and soaking in the views. This rare temple is one of the major tourist spot in Busan. Founded in 678, none of the original buildings has survived the ravages of time, but Beomeosa is one of the oldest and grandest temples in Korea.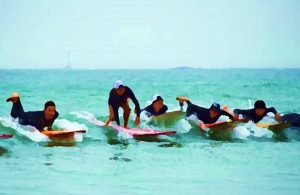 Things to do near Songjeong Beach? Fromsurf it is located in the center of Songjeong beach (the 3rd largest beach in Busan), waiting you to the world of surfing. 2.5 miles from Songjeong Beach, Haeundae Market (local street food and seafood), waiting you for a convenient reach, if you stay around the beach, front hotel. It is a busy street at night, with lots of local street food and seafood restaurants. Do not forget: every year the Harvest Full-Moon Seaweed Festival and the Songjeong Beach Festival wait you here.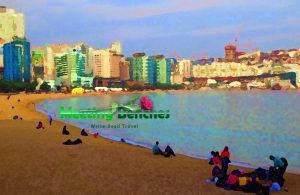 Here you can enjoy fishing as well at the northeast end of the beach. In Jukdo, you can find relaxation facilities in the evergreen groves. It is the ideal beach to swim together, because of its shallow waters and fine sand. Songjeong Beach white sandy beach stretches for 1.2 km, giving you the unique feel of the southern region. A particularly famous part of this beach is the "Songiljeong Pavilion", which offers you a magnificent view of the sunrise and moonrise.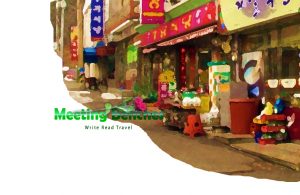 The property of the images that appear in this blog correspond to their authors. The sole purpose of this site is to spread the knowledge of these artists and that other people enjoy their works. To pursue this issue, you can digit: http://english.visitkorea.or.kr/enu/ATR/SI_EN_3_1_1_1.jsp?cid=264198