The world's longest hunger striker.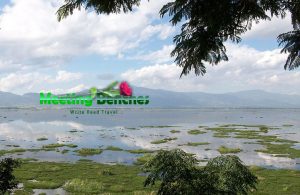 It is located in extreme eastern India, with an average elevation of 786 metres. Imphal is the capital city-state of Manipur. Ruins of the royalseat of the erstwhile Kingdom of Manipur are in the city centre. It is Hiyangthang Lairembi Temple Complex (religious site and a tourist attraction), it is noted for its annual Durga Puja festival. Something special to visit? You cango to the Ima Keithel, the market stalls all run by women. Among notable people of this area, a special woman poet born in the little village of Kongpal.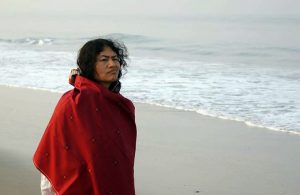 On International Women's Day, 2014 she was voted the top woman icon of India. Amnesty International has declared her as "prisoner ofconscience". The "Iron Lady" (or the fair one), is a civil rights activist and poet from the Indian state of Manipur. She it is born in Kongpal in a March day, 1972. IROM CHANU SHARMILA had began a hunger strike, ended after 16 years of fasting. With her words: "I think one should change to bring about a change. So I hope that people will understand and cooperate, considering that I have already extended my hand fora joint movement."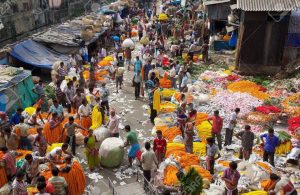 Her protest should not fade to the background. She was protesting against army atrocities, by going on an indefinite-hunger strike. She was released from a prison hospital (after finding no evidence against her), for the charges of attempted suicide by refusing to take food. In 2007, she had awarded a Prize for Human Rights, given to a person who gives an outstanding support in the promotion of peace and human rights. IROM CHANU SHARMILA is a woman of strong determination; she is fighting for a good cause.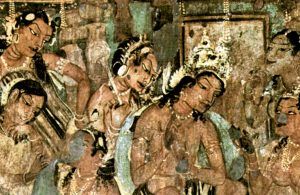 WAIT FOR ME, MY LOVE – Unbind me from this chain of thorns that binds me in this narrow room, for no fault of mine a caged bird. In this sinister prisoncell, myriad voices cascade no, not the garrulous, chatter of birds. Nor the crescendo of merry laughter, never a sweet song of lullaby, but the wailing of mothers.
The property of the images that appear in this blog correspond to their authors. The purpose of this site is to spread the knowledge of these artists for other people enjoy their works. To pursue this issue, you can digit: https://www.amazon.com/Fragrance-Peace-Irom-Sharmila-ebook/dp/B00Q51UKK8