As Amanda said, "Things happen, people change."
It is a truly experience above New York City, and beyond all expectations. One dine? With NYC's skyline as the backdrop, guests enjoy a refined service approach in an atmosphere ideal for marking a special occasion. They offer quality ingredients regionally sourced to create fully composed, seasonally inspired plates. See for yourself why "One World Observatory" https://oneworldobservatory.com/en-US  He lives and works in New York. In his 170 square meter apartment, from the huge windows to the south you can see the new World Trade Center, from the east terrace to the Empire State Building and from the west to the Chrysler. The author of "The light of days" has lived there for several years.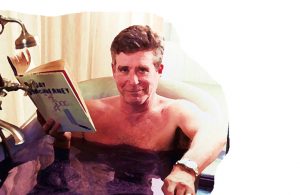 At Syracuse University, he earned a Master of Arts in English. JAY MCLNERNEY http://jaymcinerney.com/ was born into a January day, 1955, in Hartford (Connecticut), graduating from Williams College in 1976, becoming an American novelist. Throughout his career, he has struggled against the His first wife was a fashion model; the second wife was a writer. His third marriage lasted nine years. He achieved fame with his first published novel, Bright Lights, Big City, published in 1984. His most recent novel Bright, Precious Days, it was published in 2016. Image of himself as both the author and protagonist of his novel Bright Lights, Big City.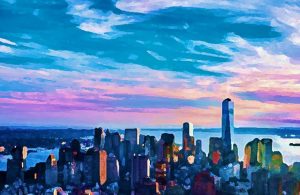 In the background of novel Bright Lights, Big City, https://www.amazon.com/Bright-Precious-Days-Vintage-Contemporaries/dp/1101972262 you will discover the depressed America of the economic crisis, but also a metropolis that changes, forcing its inhabitants to do the same. He is a high profile independent publisher, presenting a great opportunity that could change everything. She is a woman engaged in social crusades, until the man who has dragged her into a clandestine history of intense passion returns to the city. Many years have passed since their arrival, but Corrine and Russell still live the life of their dreams in the city of their dreams: New York.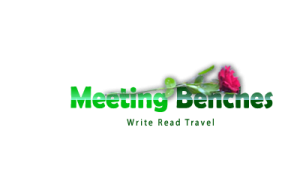 The property of the images that appear in this blog correspond to their authors. The sole purpose of this site is to spread the knowledge of these artists and that other people enjoy their works. To pursue this issue, you can digit: https://jaymcinerney.com/books