Meet creative Thai people you are looking for, downloading them into your travel.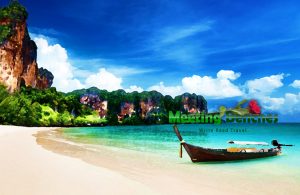 Traveling to Asia https://www.tourismthailand.org/ give you a kind of adrenaline. You're planning a trip to the Land of Smiles, in the near future? Check out this post guide, finding our special "author's travel" in Thailand. Don't forget: eat as many mangoes as you possibly can, because in Thailand's mangoes are the most delicious in the world. Something to remember admiring paintings and reading Thai books, while listen Nichkhun's music? The best-dressed woman on any given boat or sidewalk is probably a "ladyboy".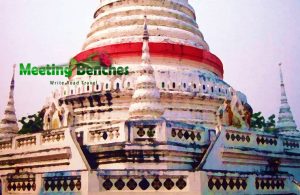 Samut Prakan is one of the central Thailand, where shows the temple Phra Samut Chedi (the most important site of Buddhist worship in the province), brilliant white pagoda on an island in the middle of the river. The locals called it "Pagoda in the river", but now the temple is more known by its official name of Phra Samut Chedi. In one of its buildings, there is an mural showing the history of the province. There is an annual fair here (usually in October), the beautiful land where it was born an important Thai painter.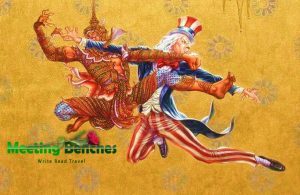 He was born in 1971 in Samut Prakan Province (Thailand). An event inspired the artist to explore the influence that others cultures have to Thai way of life. His first creative phase was caused by the the filming of action film at Thailand's former capital, Ayuthaya. This his artistic era, resulted in an array of images featuring American and Japanese superheroes juxtaposed against Thai Tradition. As the basis for his work, apart from adding Western characters, JIRAPAT TATSANASOMBOON uses paintings made by famous Western masters (such as Piet Mondrian and Leonardo da Vinci). His intercultural experiments, result in an unusual mix of characters and situations.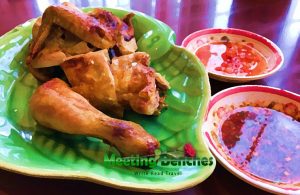 Located behind Rajadamnern Stadium, Bangkok, the Likhit Kai Yang restaurant http://en.edtguide.com/eat/61333/Likhit-Kai-Yang is where locals come for a northeastern-Thai-style meal, before a Thai boxing match. You too can enter into this basement pub (one of favourite destinations in Bangkok for live music).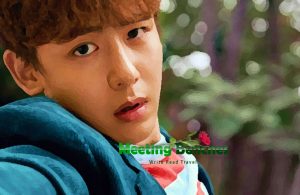 Thai music? Better known by his stage name Nichkhun, https://twitter.com/hashtag/nichkhun he is rapper and singer, songwriter, model and actor. NICHKHUN BUCK HORVEJKUL is born into a June day, 1988. He first appeared through a program that showed the intense physical training that 13 male trainees had to go through for the opportunity to debut in either a four-member ballad group. He can't say to be an actor yet. He originally, dreamed of becoming an actor, but did not pursue it in Korea because he didn't want it to affect others activities.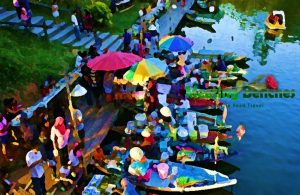 Thailand's capital, Bangkok, is a busy urban grid with incredible contrasts. Not only, because you too waiting for colorful markets (such as the Chatuchak Market), where you can buy anything from food to antiques. Over the course a 6-hour day trip, you'll cruise (past vendors selling freshly picked produceand interesting souvenirs). You can go beyond Bangkok city limits, and gain a understanding of life, as you explore the floating markets of Damnoen Saduak. How? Travelling by long-tailed speedboat, on 19th-century canals built by King Rama IV.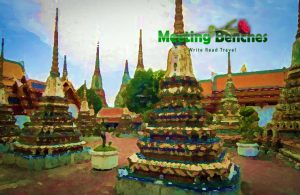 Today in Bangkok glory of its illustrious past still prevails. Apart from its beauty, it symbolises the founding of the new capital after Ayutthaya fell. Constructed during the first half of the 19th century (in the ancient Khmer style), the stupa showcasing ornate floral pattern decked out in glazed porcelain is stunning up close. Wat Arun's towering spires, is the most recognised in Southeast Asia.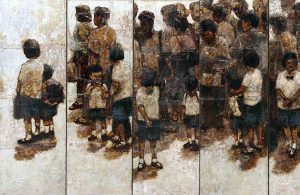 He treads the line between serious socio-political points about the way in which Thais are debased by flogging themselves and a version of their culture to foreigners. RATTAWUT LAPCHAROENSAP he was born in Chicago, raising in Bangkok. Sightseeing is a collection of stories all set in Thailand. He graduated from the University of Michigan, with an MFA in creative writing. His stories have appeared in Glimmer Train, as well as Harcourt's Best New American Voices series.He currently lives in Bangkok, where teaches high-school English.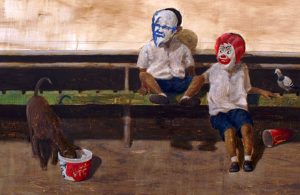 In his latest works, dogs and pigeons contribute to a street-side bestial community. He becomed a master at evoking the loneliness of Bangkok. Often paints with oil on aluminum sheets (but also oil on canvas), he draws attention to the interplay of man-made and nature, by which he instills a mood of contemplation and meditation. Typical to his spatially sensitive compositions, are his urban scenes. THERDKIAT WANGWATCHARAKUL is an artist from Thailand, born in 1971 end graduated in 2003, receiving a Master's Degree in Painting from Silpakorn University.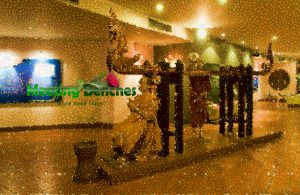 As the site of the northeast's largest university, in Khon Kaen there are more than enough interesting attractions and good facilities to make your stop rewarding. Into Khon Kaen National Museum, you can find a collection of artefacts spans prehistoric times to the present. This province makes Thailand's best marinated grilled chicken, finding at the Gai Yang Rabeab restaurant that gets the most nods as best of the best in the city.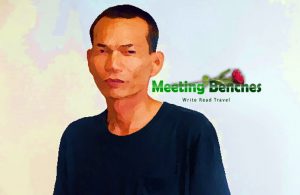 For him poetry is an art form, where You've to balance your emotions within the context of the poem, without becoming repetitive. He was born in a farming family, and being raised on a farm really shapes your thoughts about how hard it is to make it in this world. HANGKARN CHANTHATHIP was born in Khon Kaen province (North-East of Thailand). He has published five books of poetry, and is a member of the group of poets known as 'Poets ahead of Ram'.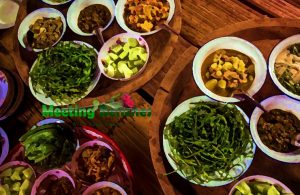 The intellectual property of the images that appear in this blog correspond to their authors. The sole purpose of this site, is to spread the knowledge of these artists and that other people enjoy their works. To pursue this issue, you can digit: http://meetingbenches.com/2018/03/creative-tones-thailand-inside-twenty-images/