I am first of all a painter, then a musician
Its area was inhabited long before any permanent settlement was established, to which the ongoing archaeological work at Wanuskewin Heritage Park. Saskatoon is the largest city in the Canadian province of Saskatchewan. One of the city's landmarks is the Delta Bessborough Hotel, http://www.marriott.com/hotels/travel/yxedb-delta-hotels-bessborough/ among the last railway hotels to be started before the Great Depression of the 1930s. Here you can visit the Mendel Art Gallery, http://www.mendel.ca/ a permanent collection exceeded 5,000 works of art. Saskatoon is home to a large blues/jazz community that frequents many bars and clubs. The Canadian rock band The Sheepdogs are from Saskatoon and the Canadian musician Joni Mitchell calls Saskatoon her hometown.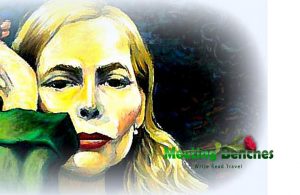 One unconventional teacher did manage to make an impact on her, stimulating her to write poetry. Her mother's ancestors were Scottish and Irish, while her father was from a Norwegian family. The daughter of Myrtle Marguerite and William Andrew Anderson, JONI MITCHELL was born Roberta Joan Anderson on a November day, 1943, in Fort Macleod (Alberta, Canada). After second world war, the work ofher father took the family to the towns of Maidstone and North Battleford. In Maidstone, where many of the town's residents were First Nations people, she lived beside the railroad track, waving at the only train that passed through each day. At age nine, JONI MITCHELL contracted polio in an epidemic, turning her thoughts to her creative talent. At 11, she moved with her family to the city of Saskatoon, where she responded badly to formal education, drawned to art. She started singing with her friends at bonfires around Waskesiu Lake, and her first paid performance was in 1962, at a Saskatoon club. Her jazz background began with one of the early Lambert, Hendricks and Ross albums. She is not only known for her sophisticated music and poetic lyrics, but also for her passion for pictorial arts. Tell her herself: "I am first of all a painter, then a musician".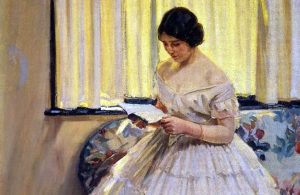 A CASE OF YOU – Just before our love got lost you said I am as constant as a northern star and I said, constantly in the darkness. Where's that at? If you want me I'll be in the bar, on the back of a cartoon coaster, in the blue TV screen light. I drew a map of Canada, oh Canada, with your face sketched on it twice. Oh you are in my blood like holy wine, you taste so bitter and so sweet oh. I could drink a case of you darling and I would still be on my feet. Oh I would still be on my feet. Oh I am a lonely painter, I live in a box of paints, I'm frightened by the devil and I'm drawn to those ones that ain't afraid. I remember that time that you told me, you said "Love is touching souls". Surely you touched mine because part of you pours out of me, in these lines from time to time.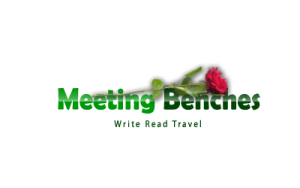 The intellectual property of the images that appear in this blog correspond to their authors. The sole purpose of this site, is to spread the knowledge of these artists and that other people enjoy their works. To pursue this issue, you can digit: http://jonimitchell.com/