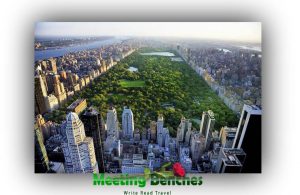 After 1850 painting art in the European style flourished in USA. Museums began to be opened to display this art and after World War II New York replaced Paris as the center of the art world, covering a huge range of styles. We propose a journey set to the late nineteenth and the first half of the twentieth century to visit the places of creativity related to ALBERT HERTER, MARSDEN HARTLEY, MARY CASSATT and WINSLOW HOMER.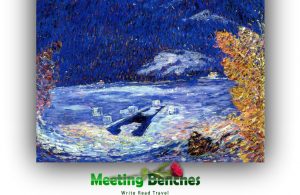 Our journey among American painters begins with a visit to New Orleans Museum of Art, where is on display MARSDEN HARTLEY's painting – The Ice Hole from 1908. In Munich he knew Kandinsky's Expressionism, Klee and Franz Marc. His travels and contact with modern artistic movements led to his approach to Expressionism. Returning to the United States he created a series of unconventional landscapes and portraits. His landscapes of Mount Katahdin made him one of the greatest modernist American painters.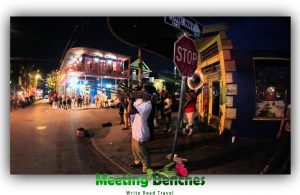 The spirit of the city is represented by the Carnival, famous for costume shows and celebrations taking place on the streets. New Orleans is a city famous for the music scene and spicy cuisine. Do not forget to go to Frenchman Street (in Faubourg Marigny), the street, that houses bars and clubs, where you can enjoy live jazz, blues and rock music. Walking along the Bourbon Street (along the center of the French Quarter), you can choose from lively bars and cafés, as well as Creole and Cajun restaurants.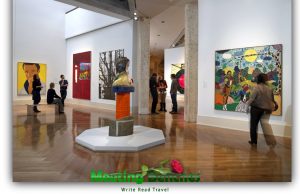 Arriving in Richmond, we know something about ALBERT HERTER, a great muralist painter. His respect for beautiful aesthetic arts together with his neoclassical techniques have been cultivated in Paris and New York. He came from a family of artists, studied in New York and Paris, where he met an art student, who  became his wife. You can admire his 1894 painting "The Muse" at the Virginia Museum of Fine Arts. The city of Richmond rests on seven hills, and many people here are linked to the art world (like writer Patricia Cornwell, writer Edgar Allan Poe and actress Shirley MacLaine). Richmond's historic center is located on the slopes of Shockoe Hill, but the original Richmond line (drawn in 1737) included the area between Broad, 17 and 25 and James River.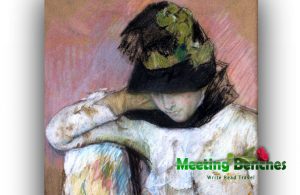 Here we come to Princeton, to know another painter. In Princeton University Art Museum we can admire  delightful 1890 painting (Young Woman in a Black and Green Bonnet) of MARY CASSATT . Against the will of her father, she moved to Paris to deepen the study of European artists. In 1874, she definitively settled in Paris, where her works were not initially appreciated, because of use too bright colors.
The university in Princeton was founded in 1746 and is one of the oldest in the United States. In its library there are three unusual short stories (The Ocean Full of Bowling Bowls, Birthday Boy and Paula) by one of the most well-known American writers of the twentieth century, J.D. Salinger.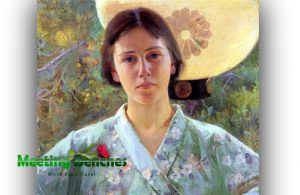 There are thousands things to do and see in New York. Now we chose to search the art of  ALBERT HERTER , who was born here. He was described as a lifelike realist, who did not like schools and trends. The diversity of his talent as a muralist had been enhanced by his ability to make portraits and landscapes. He was an admiring portraitist and his works are in many museums (like the collections of the Metropolitan Museum, the Museum of Fine Arts in San Francisco and the Detroit Institute of Art). Among his most famous works on display in New York, you can admire a huge painting in memory of the painter's son (who died in the last months of World War I), where he represented the departure of soldiers towards the French front. If you want to see "Portrait of Courtlandt Palmer" (a painting of 1906), you can go to Metropolitan Museum of Art.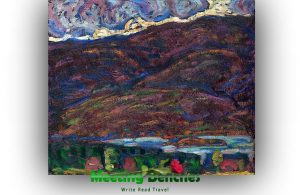 After studying art in Cleveland, MARSDEN HARTLEY moved to New York, where he studied painting. His works hit the attention of a gallerist, who organized several personal exhibitions. In those years he painted dreary landscapes and admired primitive romance. In 1912 he went to Europe to complete his artistic training. To admire his "Autumn Color" (built around 1910), you can visit the Metropolitan Art Museum.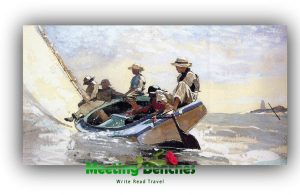 During the American Secession War, WINSLOW HOMER visited the front lines of the front, painting there battle scenes and military life. During his year in Paris, he admired the works of the Impressionists, having in common their interest in natural light and painting from the truth. You will be able to admire a beautiful set of watercolors at the Metropolitan Museum in New York.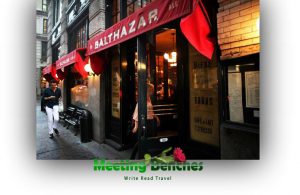 Slavery was abolished, but some of its traces emerged in New York. If you enter the Balthazar restaurant's toilet, you will be welcomed by a color man. He is dressed like a butler and when you get to the sink, open the taps, he will offer you a handkerchief to wipe you off. This restaurant was opened in SoHo in 1997 and its romantic brasserie serves traditional French dishes from the daily breakfast to dinner. Balthazar offers a wide selection of fresh seafood and mollusks, as well as breads and pastries.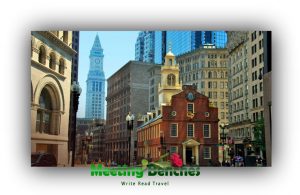 We arrived in Boston to find out, where WINSLOW HOMER was born. He was a painter, illustrator and engraver. As a painter, he was a painter interested in painting man in his difficult situations, in contact with a nature that often seemed harsh. He began painting as a self-taught artist, but since 1857 he began collaborating as an illustrator in several newspapers. His characters were drawn in simple shapes, in contrast to lights and shadows.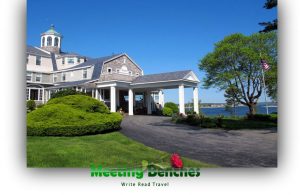 To observe a famous WINSLOW HOMER painting we visit also Portland. Artists Sketching in the White Mountains" (a 1868 oil painting) is visible at the Portland Museum of Art.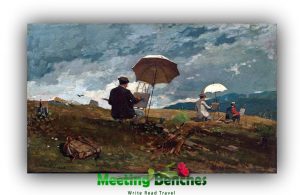 MARSDEN HARTLEY was a pioneer of American modernism, whose knowledge of French avant-garde styles and close collaboration with innovative German painters led him to invent one of the most innovative painting styles of the early twentieth century. He was born to Lewiston and his mother died when he was still a child. His father remarried and moved to another town, altering the psychological balance of his son, who sought comfort in nature.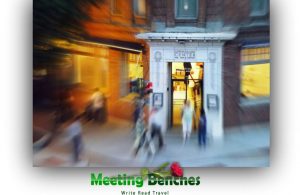 MARY CASSATT was born in Allegheny, where she focused her creative attention on women in their family environment. As one of the first women, who decided to paint, he had to fight with the social conventions of her time.
At the end of our journey we visit Chicago. Becoming a model and lover of Edgar Degas, MARY CASSATT's paintings were soaked with the psyche of the portrayed characters. In 1911 she became ill but continued to paint. After 1914 she had been forced to stop, because it was almost blind. "The Child's Bath", a canvas oil painting made in 1893, is visible at the Art Institute of Chicago.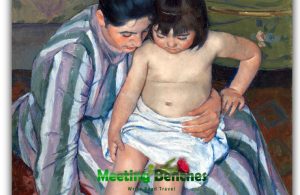 The intellectual property of the images that appear in this blog correspond to their authors. The sole purpose of this site, is to spread the knowledge of these artists and that other people enjoy their works.