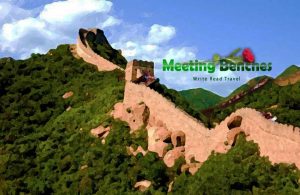 We propose a non-classic itinerary, which combines two cities and four contemporary Chinese artists. 170 km and two hours drive connect Baoding and Beijing, two cities that are at the extremities of your trip to China. You too have put something special in things to admire in Beijing. Forbidden City and Summer Palace, Tiananmen Square, Great Wall and Temple of Heaven are certainly among the wonders you will want to admire in this part of China.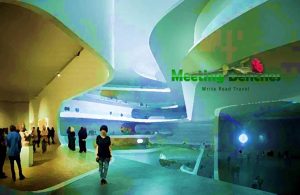 Do not forget the National Art Museum, http://www.namoc.org/en/ the largest Museum of Chinese Art History. It has a four-story main building, the first three are viewing areas. Its collections are well diversified and divided into two main groups, right and left of the entrance. Its permanent collection includes ancient and contemporary Chinese artwork, as well as Western works of art.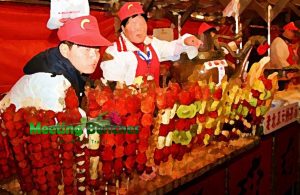 We also recommend adding Wangfujing to your Pechino route, one of the most famous shopping malls in the shopping district, located in Dongcheng District. Located west of the main avenue, Wangfujing's gourmet road is populated with small restaurants and street food stalls (with a variety of common or exotic snacks). Do not forget to eat at least one "chuanr" (lamb skewer), then make your mouth sweet with a tanghulu (caramel fruit skewer).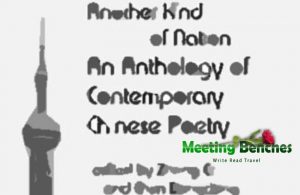 ZHANG ER was born in Beijing and moved to the United States in 1986. Her poetry book collects works of twenty-four poets from mainland China, all born after 1960, who are writing and publishing in Chinese. This book offers an introduction to Chinese poetry, in the shadows of poetic tradition, globalization and capitalism.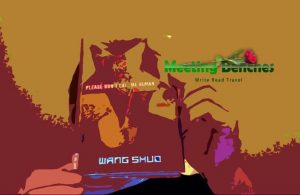 WANG SHUO is one of the most famous writers in China, the man who has been dubbed the "spiritual polluter" by the authorities. He grew up in Beijing, but his family is of Manchu origin. He is a Chinese author, director and cultural icon, born in 1958. His work was translated into Japanese, Spanish, French, English, Italian and many other languages. He has written over 20 novels, television series and films.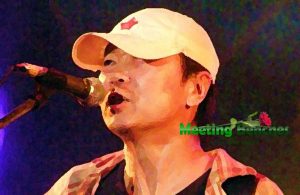 Born in Beijing in August 1961, he is considered the pioneer of rock music in China. WHEN JIAN formed his first band in 1984, but his fame began in 1986 when he wrote the song Nothing to My Name. In 1989, he reached the peak of his success during Tiananmen Square protests, when his song became the hymn of protesting students.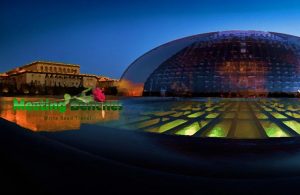 Its location is west of Tiananmen Square and the Great Hall of the People. By visiting Beijing, you will discover the 2,398 places of the Opera House (an elliptical dome of titanium and glass, surrounded by an artificial lake), which represents the most magnificent part of the theater. The stage can be pushed, moved, raised, lowered or rotated quickly and can accommodate lighting changes.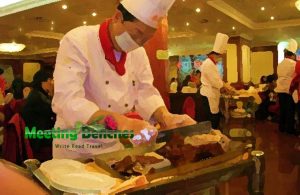 Beijing duck is the local flavor of the city. His traditional method of preparation has a long history. If you want to know which one is the best restaurant in Beijing to have a duck, you can have different answers. Before going to Baoding, we recommend going to Qianmen Quanjude Roast Duck Restaurant (at 32 Qianmen Dajie, Chongwen District) http://quanjude.com.cn/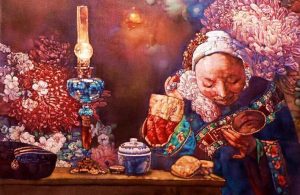 Her paintings look sculpted on the canvas. LIU HONG YUAN is a unique artist of mixed techniques, a woman who combines her creativity with contemporary tradition and contemporary trends. Her detailed works include all jewels worn by her ladies, including porcelain flowers and fruit flowers on the tables. This talented Chinese artist was born in Baoding (Hebei Province).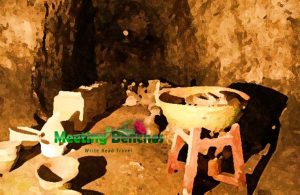 Our trip ends at Baoding, an ancient city with a history that embraces lots of places of historical interest, but also with scenic areas immersed in nature (like Lotus Lake Garden, in the heart of the city, one of its oldest and most famous gardens). Among the places of historical interest, there are the Han Tombs (famous for dresses made with pieces of jade, sewn with gold threads), and the Mausoleums of the Qing Dynasty, where 4 emperors were buried.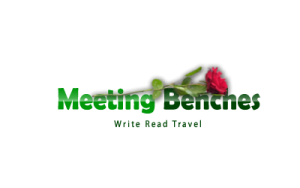 The intellectual property of the images that appear in this blog correspond to their authors. The sole purpose of this site, is to spread the knowledge of these artists and that other people enjoy their works. To pursue this issue, you can digit: http://meetingbenches.com/2017/10/chinese-landscapes-beijing/