The treasured landscapes of creativity
Deciding to leave for Japan, choose the season well. The best times are spring and autumn (in April there is the show of cherry blossoms), but from March to May the climate is extremely enjoyable. Autumn is also a good season, with colors that make up the temples. When you leave, you will bring four Japanese friends with you. Angela Aki and Keigo Higashino, Toshiyuki Enoki and Agawa Chika will tell you the soul of their country.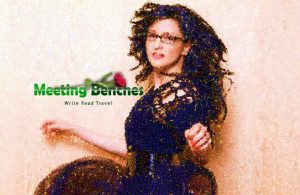 Growing in rural Japan is difficult when you are a victim of bullying, which has led a child to study the piano as an escape from the isolation she experienced. She had begun to take piano lessons at Tokushima at the age of three. In 2014, ANGELA AKI announced that she would put her music career on hold as she went to America to study music.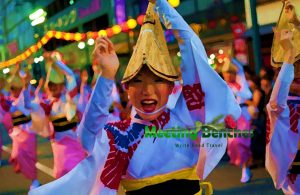 Tokushima has a subtropical wet climate, with hot summers and cold winters. Every August, this city holds a cultural dance festival, the Awa Odori. During this festival, residents perform a distinctive style of traditional Japanese dance in regional costumes, accompanied by ropes, drums and singing.
Born in the small town of Itano in September 1977, ANGELA AKI (Japanese father and Italian-American mother) is a Japanese singer, songwriter and pianist. After moving to the United States, he graduated in 2000, producing his first album titled "These Words". Returning to Japan in 2005, he made up his second album "One".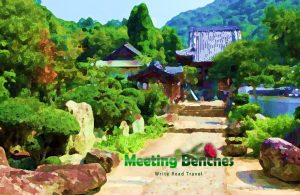 Konsen-ji is a temple in Itano (Tokushima Prefecture). Founded by Gyōki, it was rebuilt in the Edo period after being burnt. Dainichi-ji is also an Itano temple. https://en.japantravel.com/tokushima/dainichiji-itano/8346 The main image is by Dainichi Nyorai (it is said that the temple was founded by Kōbō Daishi, who carved the image).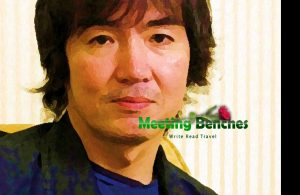 KEIGO HIGASHINO is a Japanese writer well-known for his mystery stories. He was born in Osaka, after graduating in engineering began writing novels while still working, but later he abandoned his job, starting a career as a writer in Tokyo. He writes not only novels of mystery, but also essays and history books for children.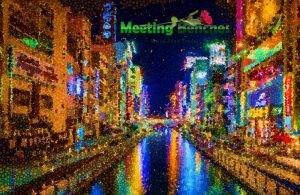 This city is known for its food (in Japan and abroad). Situated at the mouth of the Yodo River on the same bay, Osaka is the second largest metropolitan area in Japan. Some of the most famous images of this city are located around the Dōtonbori canal, in Namba (also known as the entertainment district, which houses many bars and restaurants).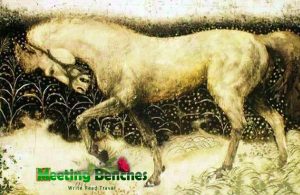 TOSHIYUKI ENOKI was born in Tokyo. He is an artist who works in traditional painting techniques (oil, acrylic, metal leaf and ink on canvas). With several genres of traditional Japanese painting and Western painting, his works are a fusion of reality and myth. You can paint a serene forest with fish that move in the water, giving the viewer a sense of Japanese respect for nature.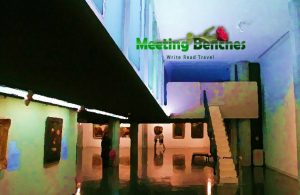 Tokyo is home to many museums, but the National Museum of Western Art (also known as NMWA), located in the museum district of Ueno Park, is a truly special museum. It is the only national museum entirely dedicated to Western art. The first section you will encounter documenting European art from the Middle Ages, through the Renaissance, Dutch golden age and Baroque, up to the eighteenth century.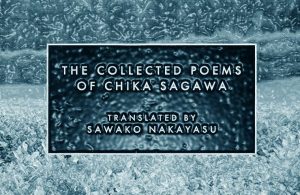 AGAWA CHIKA was born in Hokkaido Island in 1911 and died in 1936, before her 25th birthday. Even so, he was one of Japan's most innovative and prominent 20th-century avant-garde poets. He used free verses to explore his interiority, expressing a deeper individual relationship with the world and with nature.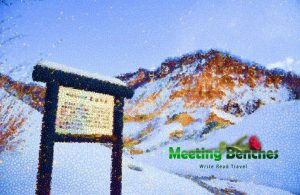 Our itinerary in Japanese creativity ends in Hokkaido, Japan's second largest island, with the Tsugaru Strait separating it from Honshu. The two islands are connected by the submarine railroad Seikan Tunnel. There are many unforgettable forests in Hokkaido, including Shiretoko National Park and Shikotsu-Tōya National Park (the popular Noboribetsu spa resort is also within the park)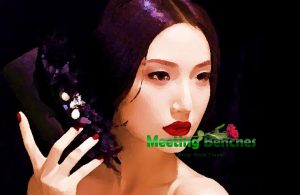 The intellectual property of the images that appear in this blog correspond to their authors. The sole purpose of this site, is to spread the knowledge of these artists and that other people enjoy their works. To pursue this issue, you can digit: http://meetingbenches.com/2017/10/japanese-landscapes/