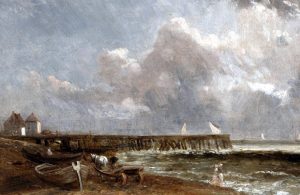 MOVING CLOUDS IN BOUNDLESS SKIES, LEAFY TREES AND CRUMBLING WATER MILLS
JOHN CONSTABLE 1/3 – That native of East Bergholt (Suffolk), http://eastbergholt-bells.org.uk/ son of a wealthy cereal merchant, shared with Turner the fame of the greatest English landscapist. He had been educated to begin a business career, but in 1799 his father had to accept his enrollment at the Royal Academy in London. Copying the works of the great masters of the past, while living in London, he loved spending his time painting, where he was born in the countryside. His marriage had been happy, but the premature death of his wife, with seven children had emotionally devastated him.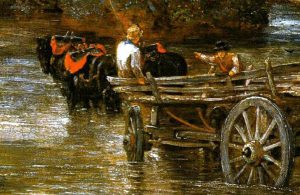 JOHN CONSTABLE 2/3 – "Rolling hay trailer", his well-known work, won the gold medal at the Salon in Paris in 1824. Painting, he tried to communicate the sensations, he experienced in the face of nature, communicating, looking for the colors and shades of light and dew, breezes and blooms. He had preferred to move away from the pictorial conventions of landscapes of the eighteenth century, for they sought second hand truth. He never went abroad and his works relate to places, he knew and loved, particularly Suffolk and Hampstead, where he lived from 1821.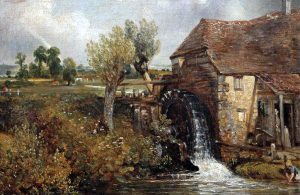 JOHN CONSTABLE 3/3 – To create light variations, he abandoned the traditional shading methods, replacing them with rough and vigorous brush strokes, where the sun was sparkling and the clouds seemed to dance in the sky. In 1833, he also began teaching, giving landscape painting lessons, but at his death he was practically unknown painter. The most important work was his definitive sketch, which in recent times have been more appreciated than the finished works. His "The Wagon of the Hay" is in Victoria & Albert Museum in London, https://www.vam.ac.uk/, museum, which has largest pictorial collection.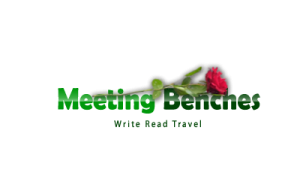 The intellectual property of the images that appear in this blog correspond to their authors. The sole purpose of this site, is to spread the knowledge of these artists and that other people enjoy their works. To pursue this issue, you can digit: http://meetingbenches.com/2017/07/discovering-creativity-images-beyond-canal/