Dorothy Porter is an Australian poet, who ranged from poetry to fiction. She was born in Sydney in 1954, growing up in Blue Mountains and Melbourne, graduating in 1975 with a Bachelor's Degree in English and History. In 1975, her first collection had signaled the arrival of a special voice to Australian poetry. She had taught creative writing prisons and schools. In fact, anyone who listened to her poems, has never forgotten how she recited them. Because of a serious illness in 2008, she died at the age of 54, continuing to argue that Australian poetry was similar to a cure for insomnia.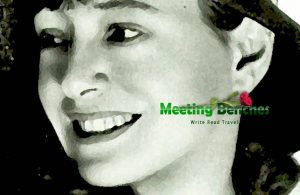 Reading her book, you will discover the work of one of Australia's most popular poets fueled by a sharp spirit. The most famous poetry collection she entitled "The Monkey Mask" and was published in 1994, receiving remarkable success. It was the narrative of her life in verse, similar to a novel between passion and mystery, ambiguity, sex and homosexuality. With desire to show that poetry is able to attract readers, she created an entirely original poetic collection, with brave verses and satire. Her narrative novel was opened with a poem by Basho: "Year after year, on the face of a monkey a monkey mask" and ends with these lines: "Mickey's ghost walks in this tropical rain that swings in fig trees, his Sparkly, green and wet voice is growing, wearing a monkey mask." In recognition of the originality of the work, that book had received four awards.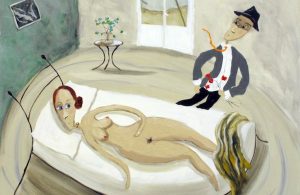 PLEASURE – Is it the bite of a sighing crocodile? All your voluptuous bleeding incense come at once? I have traveled its Silk Road with my curtains drawn, hearing its lurching mirages shiver among the stones and nettles of its gorgeous desert.
NUMBERS – I get magic (sometimes I get more than I bargain for), but I don't get numbers. Numbers do worse than humiliate or elude me, they don't add up. I am no algebra tart ravished, by the meretricious music of the spheres.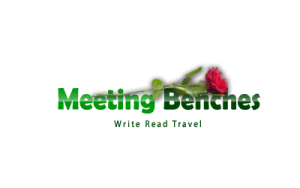 The intellectual property of the images that appear in this blog correspond to their authors. The sole purpose of this site, is to spread the knowledge of these painters and that other people enjoy their works. To pursue this issue, you can digit: https://www.amazon.com/Monkeys-Mask-Dorothy-Porter/dp/1559703040