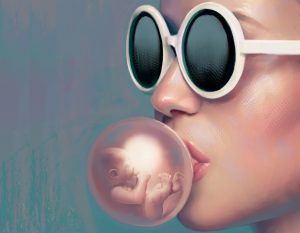 AYKUT AYDOGDU 1/3 – He was born in Ankara in 1986 and started his college education in Graphic Design Department at Marmara University – after finishing Anatolian Fine Arts High School in Ankara. He transferred to Hacettepe University's Graphic Design Department after one semester and graduated here.
AYKUT AYDOGDU 2/3 –Despite his work is purely digital, drawn or painted with a tablet in Adobe Photoshop, he is able to capture the complexity of the human soul. It's hard to believe there's not a single paintbrush involved in the creating of his artworks. He is surrealist, his portfolio is extensive, diverse in themes and styles and he let the viewer decide what's real and what's not. Between his artworks, there are frequent women accompanied by flowers and birds, who fly or combine with the anatomy of the female characters, but sometimes is inspired by Series of Asian and American television, making infantile characters. Another aspect on his digital painting is the apparent nostalgia.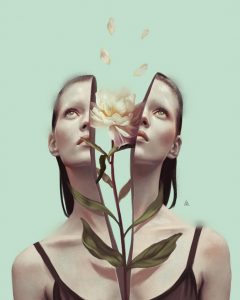 AYKUT AYDOGDU 3/3 – Aykut shows an interest in pop culture as well, creates homages to famous television shows like Breaking Bad, and cult movies like Fight Club and Lèon. We share some of his illustrations as an invitation to discover more of his talent.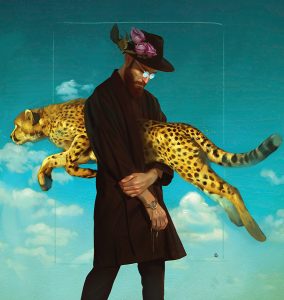 The intellectual property of the images that appear in this blog correspond to their authors. The sole purpose of this site, is to spread the knowledge of these painters and that other people enjoy their works.