THE ALPHA AND OMEGA OF PAINTING – Henry Julien Rousseau painting like a child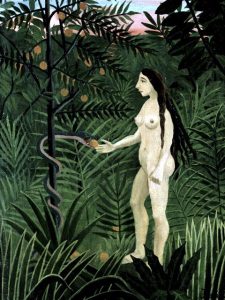 HENRI JULIEN ROUSSEAU 1/3 – He had no teacher, other than nature. He was born in Laval (Loire Valley) to the family of a plumber. He became a friend of Picasso and was a self-taught painter inside the Paris avant-garde. In 1868 he moved to Paris, where he started a relationship with Clemence Boitard, who became his first wife. By age 49 he retired from his job, to work on his art. As you can observe, he painted like a child, but with his particular technique his work shows great sophistication. Do you want to admire some of his paintings? You can visit the Musée d'Orsay in Paris http://www.musee-orsay.fr/en/home.html where his 1907 masterpiece "The snake charmer" awaits you.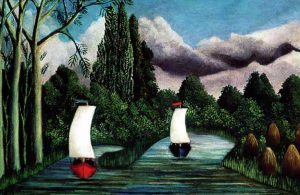 HENRI JULIEN ROUSSEAU 2/3 – His most famous painting is "An tiger surprising its prey", the alpha and omega of painting. https://www.youtube.com/watch?v=nZUfdcgkKRQ Even though he never left France, his best known paintings depict jungle scenes. People were shaken by his apparently infantile pictorial style. From 1886 he exhibited regularly in the Salon des Independants, and over the years he drew an increasing following. His inspiration came from illustrated books, and also from botanical gardens in Paris, where he could see strange plants from exotic lands, entering into a dream.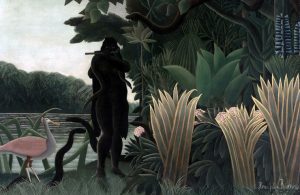 HENRI JULIEN ROUSSEAU 3/3 – In 1893, after his retirement, he supplemented his small pension also playing a violin in the streets. He moved to a studio in Montparnasse, where he worked until his death. Only seven friends stood at his grave in the Cimetiere de Bagneux. One of them was Guillaume Apollinaire, who wrote the epitaph on the tombstone: "We salute you, gentle Rousseau you can hear us. Delaunay his wife Monsieur Queval and myself let our luggage pass duty free through the gates of heaven. We will bring you brushes paints and canvas. That you may spend your sacred leisure in the light of truth, painting as you once did my portrait, facing the stars". https://www.youtube.com/watch?v=rUs-l4shyLg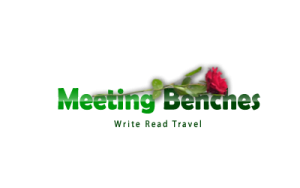 The intellectual property of the images that appear in this blog correspond to their authors. The sole purpose of this site, is to spread the knowledge of these painters and that other people enjoy their works.