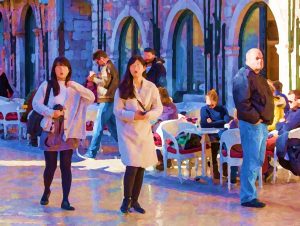 You can appreciate the poetic nuances even in the Internet era, because the value of poetry remained unchanged: who writes poetry, talks about love and death, beauty and pain. ORANGE GIRLS – Irena Pusnik Bilingual English Croatian book of poetry is a collection of forty-five poems: I am emotional way too much, Before sleep. Thick tortoiseshell, I bend all over me, Today everything is precious, Grandma Louis… https://www.amazon.co.uk/d/Books/Orange-girls-Bilingual-English-Croatian-poetry-Pusnik/1515191435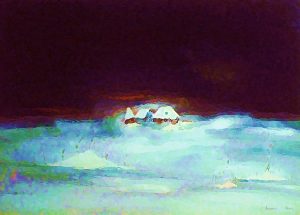 ONE NIGHT – Dobriša Cesarić
That night I wrote, sitting all calm, so next door my mother's dream would suffer no alarm. And if I had to get a book, with every movement I would fear, with every single step I took, not to wake my mother dear. The peaceful night thus crept on. And then I remembered she was gone.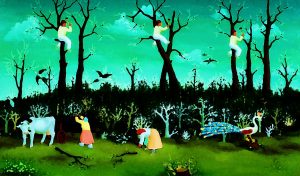 BEYOND – Mario Suško
Eternity is God's oblivion, you said, a faint smile crossing your lips. That's why we are left with history, not to forget what we cannot be. You were taping your grandmother's bracelet, a gold arabesque snake, onto your abdomen, and I could see four or five hairs curling upward, as if trying to explore the air above the waistband of your panties, two silver rings you'd already parted with lying like eyeballs on the bare kitchen table. Futile words and useless acts, I thought, we needed to assuage the fear. Not of dying but living the absence of living, like a frog I once saw on television that suspends its being through the winter. The following morning you left the city, your face behind a fogged bus window a featureless apparition, forcing me to feel my chapped lips and blow you a kiss. Two days later I managed to climb into the attic of an abandoned building, and peer stupidly through my binoculars at the checkpoint, praying that I see your rings on the guard's fingers, for that would have meant you were safe, somewhere beyond our crazed reasoning. A figure that leaned in perfect harmony, with his AK-47 against a barrel smoked a cigarette, his derisive stare telling me he somehow sensed I was there, then stretched his arms, and I saw only two blackleathered fists up in the air.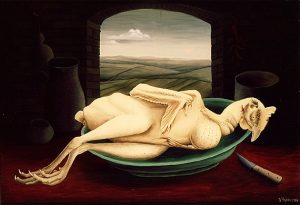 WHAT WAS I THINKING WHILE DYING? – Fran Mazuranic
I was eight years old when they built the port in Novi. At that age most children know how to swim, I didn't know how yet. While playing about the harbor, I fell into the sea. I sank. The water buoyed me up. I saw the children above me on the wall. I extended my hands, tried to shout, I couldn't! I was swallowing sea water, I was sinking, I was lost! In that instant, I flew through my entire life. All the sins of my young life appeared again before me: I was stealing sugar, I was beating my brother, I was lying, I was climbing the fruit tree. My last thought was: "I was descending into Hell!" and I lost consciousness. They got me out, and for what?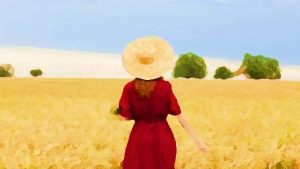 HAIR COMFORT – Antun Gustav Matoš
I watched you last night. In a dream. Sad. Dead. In a fatal hall, in idyll of flowers, on a high stand, in agony of candles, ready to give you my life as an offer. I didn't cry. I didn't. I stood stunned in the fatal hall, full of splendid death. Doubting that the dark eyes are clear, from where once a better life to me shined. All, all is dead; the eyes, breath and arms, all that desperately I tried to revive in a blind horror and the passion pains. In the fatal hall, thoughts in greys. Only your hair was still alive, and told me: Death is a dream. Be calm!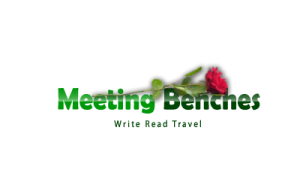 The intellectual property of the images that appear in this blog correspond to their authors. The sole purpose of this site, is to spread the knowledge of these painters and that other people enjoy their works.