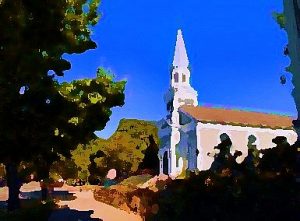 Welcome in Concord, a town in Middlesex County (Massachusetts, United States). Its center town is located, where the confluence of two rivers forms the Concord River. The area, which became this town, was originally known with an Algonquian word: grassy plain. Not only. This site was one of the scenes of the Battle during the conflict in the American Revolutionary War. In this city lived Ralph Waldo Emerson, Louisa May Alcott and Henry David Thoreau (their homes are preserved in modern-day city). http://www.concordma.gov/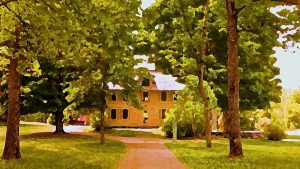 Ephraim Bull developed the cultivar of Concord grape at the farm near his home on Lexington Road in 1849. On his farm outside Concord, down the road from the homesteads, before he had produced the ideal grape, he planted 22,000 seedlings. The Concord grape spread worldwide, but he died as relatively poor man. http://www.welchs.com/about-us/our-story/the-concord-grape The inscription on his tombstone states? "He sowed, others reaped." Recent genetic testing has confirmed, that Concord has ⅓ Vitis vinifera parentage.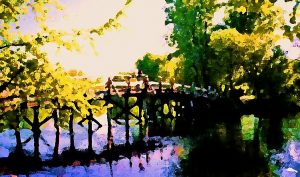 In Concord you can visit The Old Manse, a historical manse (famous for its American historical and literary associations). http://www.thetrustees.org/places-to-visit/greater-boston/old-manse.html It is open to the public as a museum and is located on Monument Street. The Old Manse was built in 1770 for Rev. William Emerson, father of minister Rev. William Emerson and grandfather of transcendentalist writer and lecturer Ralph Waldo Emerson. Until 1939, the house remained in use by the Emerson-Ripley family and was designated a National Historic Landmark in 1966. The Manse is open seasonally for guided tours (given by the Trustees of Reservations).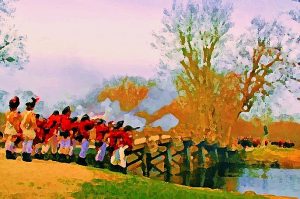 To pursue this issue, you can digit: http://meetingbenches.com/2017/03/inner-outer-landscapes-massachusetts/
The intellectual property of the images that appear in this blog correspond to their authors. The sole purpose of this site, is to spread the knowledge of these painters and that other people enjoy their works.