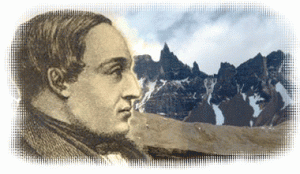 He is remembered for his poems describing Icelandic scenery. Jónas Hallgrímsson (1807/1845), was one of the most popular of Iceland's Romantic poets. He was born at the farm Hraun in Oxen Valley, in north central Iceland. https://www.youtube.com/watch?v=Q4fPc0Gvepk He lost his father when he was nine. It was a great metropolis that fostered his poetic gift, although the roots of his creativity would always lie in the Icelandic countryside. Entering the University of Copenhagen, he studied law, science, and literature. In 1835, he founded the periodical Fjölnir, in which he published his poetry. He returned to Iceland in 1837, engaged in scientific exploration until 1842. https://www.youtube.com/watch?v=CdZE_EleVTE He was critical of the narrative poems in traditional form, composed in stereotyped metres. It is important to note, that many of his poems are occasional poems (in the best and largest sense of the word), because their composition was prompted by some tangible external stimulus.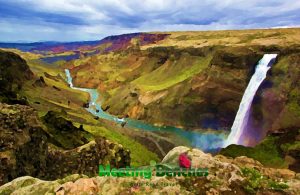 I SEND GREETINGS – Serene and warm, now southern winds come streaming, to waken all the billows on the ocean, who crowd toward Iceland with an urgent motion, isle of my birth! where sand and surf are gleaming. Oh waves and winds! embrace with bold caresses the bluffs of home, with all their seabirds calling! Lovingly, waves, salute the boats out trawling! Lightly, oh winds, kiss glowing cheeks and tresses! Herald of spring! oh faithful thrush, who flies fathomless heaven to reach our valleys, bearing cargoes of song to sing the hills above: there, if you meet an angel with bright eyes under the neat, red-tasselled cap she's wearing, greet her devoutly! That's the girl I love.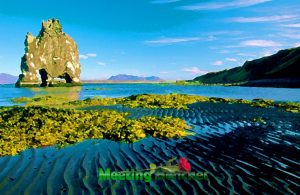 BOSI – Growl, my Bósi, never bite better heed this warning! Or someone, turning snappish, migh smash your jaw some morning. And never join the gibing pack of gentlefolk that flatters until a man has turned his back, then tears his name to tatters.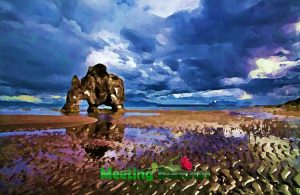 ON NEW YEAR'S DAY – Thus the years open, each of them in turn, endlessly blooming flowers of transiency. Their ceaseless passing is of no concern, for time no longer means a thing to me. I have a treasure of eternal worth: a guardian heart which, girded against harm, gazes on heaven but is content with earth, and views the threatening fog without alarm. "Always be tough!" they tell me. "Hold your own!" But I would rather live and feel and see, even when this earns me men's antipathy, than be a hollow half-decayed sheepbone, hidden by pack-train boys in piles of stone, stuffed full of slander and obscenity.