In the northwest tip of Sicily are situated really special islands set in crystal clear waters. http://www.italyheaven.co.uk/sicily/egadi-islands/ The Egadi archipelago (comprising the islands of Favignana, Levanzo and Marettimo and the islets of Maraone and Formica), is a must-see destination for those, who are seeking relaxing holiday and place to enjoy tranquil pace of everyday life. The sea is a treasure chest and its jewelry is a rich and varied flora and fauna. This archipelago is also a popular destination for snorkeling enthusiasts, scuba diving and sailing.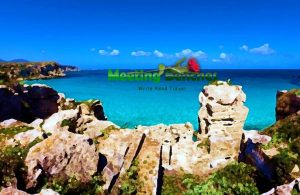 The Egadi islands give you the pleasure of simple things and nature. http://www.thethinkingtraveller.com/thinksicily/travel-to-and-around-sicily/travel-to-the-sicilian-islands/egadi-islands.aspx Walking the hiking trails of Marettimo or descending into the secluded coves of Levanzo you will find, that these islands are able to make you discover smells and tastes that you've never known. The views and the beauty of the landscape have created the magic – place, where time seems to stand still. With its rugged cliffs and pristine beaches (where you can bathe in the waters of wonderful colors), you'll discover, that the sea is the dominant feature of these places.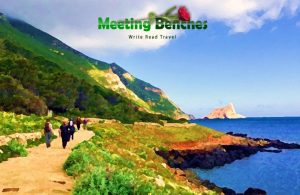 For the painter Salvatore Fiume the island of Favignana was like a large butterfly-shaped island. http://www.visitsicily.info/10cosea/egadi/ It is the largest island of the archipelago known in antiquity as the "island of goats". It is also the island of many tastes. Favignana offers also cultural attractions (such as the former Florio Museum), with exhibits from different historical periods. Really missed are its sea caves, accessible by boat (you can try to visit the Cave of Sighs). You can observe beaches with golden sand (like Cala of Azur, or the Calamoni). You can get in the area of Punta Lunga, finding beautiful sandy coves and pebble like those Preveto and Thin tip). Here you can wait for the sun, returning into embrace of the sea, discovering sunsets, when the sky has magnificient colors.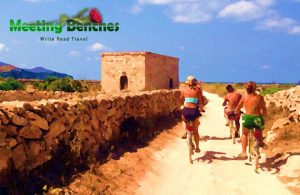 The smallest and secluded of the three islands, Levanzo, offers many caves, such as the famous Grotta del Genovese. http://www.dicasainsicilia.com/destinations/egadi-islands/ If you are looking for pebble beaches and sand, you can walk along the path, that leads to the Stack. In the southeastern part of the island, visitors can appreciate and enjoy the beautiful waters of two bays, accessible both by land and by sea: Cala Fredda, marked by a pebble beach and a comfortable slide, and the wildest Cala Minnola. For diving enthusiasts island offers a special tour (archaeological and underwater) between Cala Minnola and Punta Altarella, where they can admire the rest of a Roman shipwreck.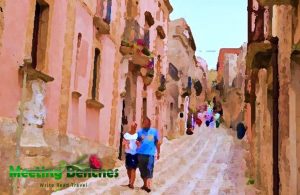 Marettimo, it is the most mountainous and wild between the islands of the Egadi. The island has a fantastic vegetation and wildlife, a must-see for nature lovers. Here you can find about 400 caves, which are really special (a must is a visit of the Cave of Thunder). Do not forget that Marettimo has few beaches accessible from the ground (stopped at Cala Bianca, with its beautiful pebble beach). http://www.dicasainsicilia.it/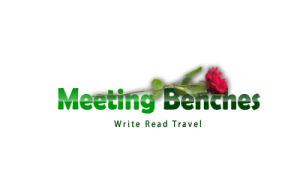 The intellectual property of the images that appear in this blog correspond to their authors. The sole purpose of this site, is to spread the knowledge of these painters and that other people enjoy their works. To pursue this issue, you can digit: http://meetingbenches.com/2017/03/discover-aeolian-island-sicily/