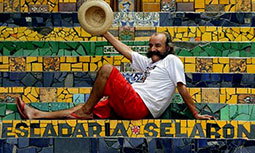 JORGE SELARÓN 1/4 – Selarón Steps, also known, also known as the Escadaria Selarón, is a set of world-famous steps in Rio de Janeiro, Brazil. They are the work of Chilean-born artist Jorge Selarón who claimed it as "my tribute to the Brazilian people". Jorge Selarón was born in Chile in 1947. He traveled, lived and worked as a painter and sculptor in over 50 countries around the world before deciding to settle in Rio de Janeiro in 1983. He moved into a house next to the decaying stone staircase that led to the convent of Santa Teresa.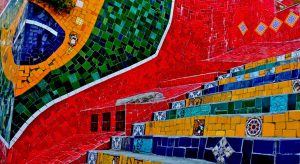 JORGE SELARÓN 2/4 – In 1990, Selarón began renovating devastated steps that ran along the front of his house. At first, neighbours mocked him for his choice of colours, as he covered the steps in fragments of blue, green and yellow tiles – the colours of the Brazilian flag. What started out as a side-project to his main passion, painting, changed and became his life work and his obsession. Steps are covered with more than 2000 tiles. Originally the tiles for the work were scavenged from various construction sites and piles of urban waste found on the Rio streets. Since 1977 Selarón claimed to have sold over 25,000 portraits, all featuring the same pregnant woman which mostly funded his work. He accepted donations from locals and travelers to continue his long and exhaustive work, but he continued on and covered St Teresa staircase in tiles, ceramics and mirrors.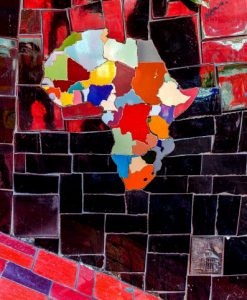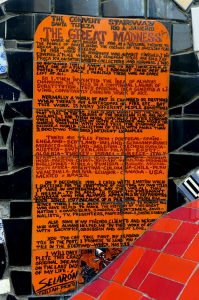 JORGE SELARÓN 3/4 – Later the tiles decorating his stairs were sent to him by people from the entire world. A few hundred tiles are hand painted by Selarón depicting a pregnant African woman or artist himself looking pregnant. He was updating the artwork over the years to include newly inspired tiles donated by visiting artists, operating a gallery from his home, for more than 20 years. No sooner than one section of the steps were finished, Selarón started work on another section, constantly changing it so that it was an ever evolving piece of art. Selarón considered the work as "never complete" and claimed that "This crazy and unique dream will only end on the day of my death".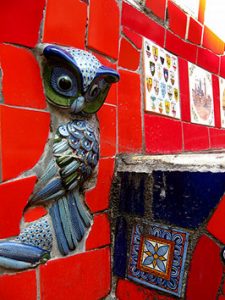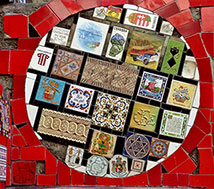 JORGE SELARÓN 4/4 – Selarón's commitment to his project was both admirable and touching. The steps have become a Rio de Janeiro's landmark and transformed the Lapa and Santa Teresa neighborhoods forever. All ended on 10th January 2013, when the artist was found dead, right there on his beloved stairs. It was likely an act of suicide as a result of a conflict with a former business partner and eventually a serious case of depression. He was depressed and committed suicide by fire. His steps – often referred to as the Selarón staircase – were designated as a city landmark and appeared in fashion magazines, music videos and films. The artist was declared an honorary citizen of Rio de Janeiro.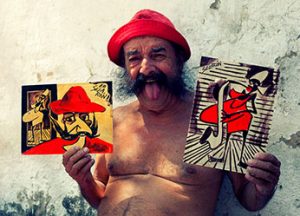 To pursue this issue, click here: http://meetingbenches.com/2017/02/top-10-stunning-…ook-at-that-view/
Note: The intellectual property of the images that appear in this blog correspond to their authors and to those who have given them. The sole purpose of this site is to spread the knowledge of these painters and that other people enjoy their works.