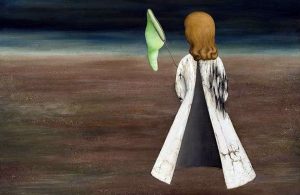 TOYEN / MARIE CERMINOVÁ 1/3 – She proposed to idea, in which the outside world is only a necessary element in the composition of a complete world, and depend on us, to know it on a daily basis, since even the perception of the song of a bird could resurrect the sunken cities, where a neighbor could ride a bicycle on the head of a procession of giraffes, which sang hymns to the sun. https://www.youtube.com/watch?v=XS0i0hEDAsk She rejected her real name (Marie Cerminova), choosing to pursue her career under an assumed name (a mysterious , without a gender, derived from citoyen). Her painting was regarded as a natural need, free of any ambition. She has never conformed to the demands and claims of gallerists.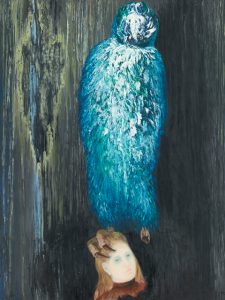 TOYEN / MARIE CERMINOVÁ 2/3 – She referred herself in the masculine case, out of rejection for gender in true avant-garde fashion. https://www.youtube.com/watch?v=g2sCqmCl3UY She was a Czech painter, member of the surrealist movement and attended the Academy of Arts, Architecture and Design in Prague. She purposefully cast aside the confining trappings of femininity in order to access the almost exclusively male modernist art world. Although her life was full of personal turbulences and misfortunes, her work retained inner consistency. In the mid-1920s she created a series of naive paintings with hedonistic motifs.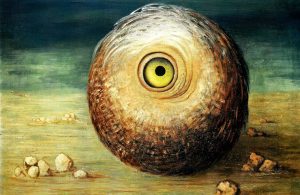 TOYEN / MARIE CERMINOVÁ 3/3 – By the end of the 1920s, her work became increasingly surrealistic. In 1934, she was one of the founding membes of the Czech Surrealist Group, cooperating with André Breton's group (Breton and the poet Paul Eluard visited Prague, beginning a life long friendship with Toyen, interrupted by the Nazi occupation of Czechoslovakia). https://www.youtube.com/watch?v=UZnWdvV_cVc After the war, she showed her work in Prague, before fleeing to Paris in 1947. In 1980, after her death, an exhibition of her work was shown at the Centre Pompidou.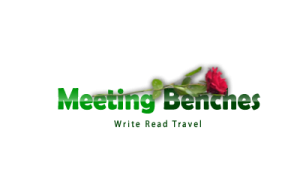 The intellectual property of the images that appear in this blog correspond to their authors. The sole purpose of this site, is to spread the knowledge of these painters and that other people enjoy their works.
To pursue this issue, you can digit:
http://meetingbenches.com/2017/02/the-surrealistic-imagery/
http://meetingbenches.com/2017/02/marie-cerminova-alias-toyen-19021980-czech-painter-natural-urge-paint-without-ambition/