Tanzania on Canvas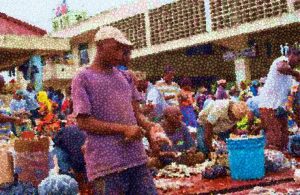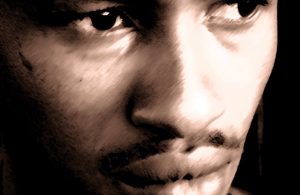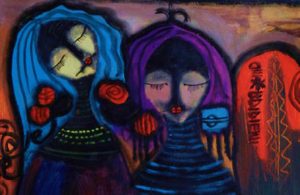 Its Kivukoni Fish Market is a great opportunity to witness the blending of cultures and business in a traditional Tanzanian setting. Known for its beaches and music, the city is brimming with a variety of activities for every type of your interest. Best things to see while visiting Dar es Salaam https://www.planetware.com/tourist-attractions-/dar-es-salaam-tza-dar-dar.htm, the City of Peace, they start in Mbudya Island the perfect place for a relaxing into beautiful beaches. Under this sky Tanzanian painter Peter Ray Mwasha had start his art experience.
As a small-scale carpenter and carver (beyond his paintings), he work in his uncle's small wood workshop. Treating art with respect is his work style. It was after nishing technical college that he really began taking art seriously. Born in 1981 in the Kilimanjaro Region (Tanzania), Peter Ray Mwasha https://tz.linkedin.com/in/peter-ray-mwasha-8ab68622 started painting trees, mountains and animals when he was a little boy. He is connect to the Maasai through his ancestors, so, he use his art to show how important is to respect and listen elders.
He love bright colors and interesting textures. He went to technical school, instead of following through on his wish to go to art school, but he never gave up on his art. With stunning imagery, lush and vibrant color, his Tanzania is a special land.  His art speaks to him everyday about Africa. Through art, Peter Ray Mwasha https://www.facebook.com/peterray.mwasha have discovered his own Maasai identity. His work is abstract, but based on traditional Maasai culture.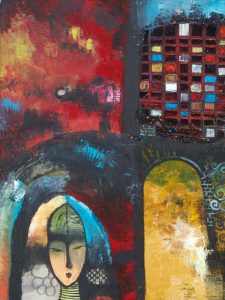 His art tells the story of African culture of the Maasai tribe, in Northern Tanzania. In secondary school, he joined a small group of artists, sharing what they knowed about art and creativity with one another. His work has been in the biannual exhibition Dar es Salaam number times. Peter Ray Mwasha https://twitter.com/peterray10 is a self-taught artist seeking inspiration from African culture. He have displayed his artwork in Gibb's Farm gallery. To share stories and experience the art, travelers are most welcome to visit the Kiota art studio, at Gibb's https://www.gibbsfarm.com/.
To broaden your horizon of knowledge about other painters, you can type http://meetingbenches.com/category/paintings/. The sole purpose of this site is to spread the knowledge of these artists and that other people enjoy their works. The property of the images that appear in this blog correspond to their authors.