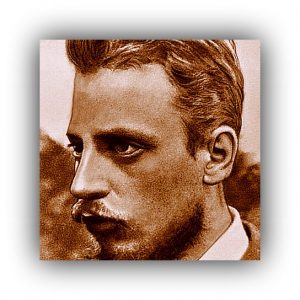 He believed in the coexistence of the material and spiritual realms. For him, human being were spectators of life, grasping its beauties momentarily, only to lose them again. He was born in Prague, the only child of an unhappy marriage. https://www.amazon.com/Letters-Young-Rainer-Maria-Rilke/dp/0393310396/ref=asap_bc?ie=UTF8 A crucial fact in his life, was that his mother called him Sophia. She forced him to wear girl's clothes until he was aged five. He was a Bohemian-Austrian poet, focusing on concepts of disbelief, solitude, and uncertainty. By the time he enrolled in Charles University in Prague, he knew that he would pursue a literary career.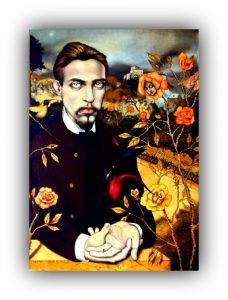 He met in Munich the Russian intellectual Lou Andreas-Salome (an older woman, who influenced him deeply). Considered one of the most significant poets in the German language, his best known work is Duino Elegies. Rainer Maria Rilke https://www.youtube.com/watch?v=LdJMiWTctXs created the object poem attempting to describe with utmost clarity physical objects, the silence of their concentrated reality. He would continue to travel throughout his lifetime: Italy, Spain and Egypt (among many other places), but Paris (where he first began to develop a new style of lyrical poetry, influenced by the visual arts), was the center of his life-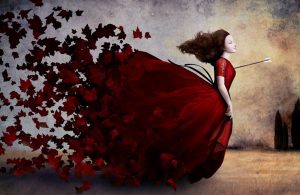 LOVE SONG – How can I keep my soul in me, so that it doesn't touch your soul? How can I raise it high enough, past you, to other things? I would like to shelter it, among remote lost objects, in some dark and silent place that doesn't resonate when your depths resound. Yet everything that touches us, me and you, takes us together like a violin's bow, which draws one voice out of two separate strings. Upon what instrument are we two spanned? And what musician holds us in his hand? Oh sweetest song.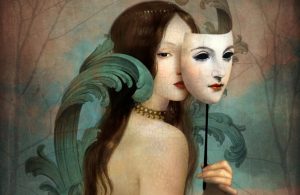 SILENCE – You feel it, love? I raise the hands, and is in the air. You feel it? A rustle. Within solitude, comes as a sound every gesture, to the things that eavesdropping mute. You feel it, love? The incline eyelids, and you reach a rustle novel. You feel it, love? Awakened, to open to him. Oh, why did not I see you, my love? On each more mild gesture of mine, it remains as strong impression, appearing in the silky silence. Any more labile motorcycle engravings within the curtain lying ether, imperishable. With my breath, in a rhythm, the stars away to the sky descend, they ascend. To my lips the scent of flowers arrives what filter, which immemorial drink. And I recognize tralucer shadows of unknown angels a distant hint. This, and nothing else, dreaming think. More non avveggo me, beloved, you.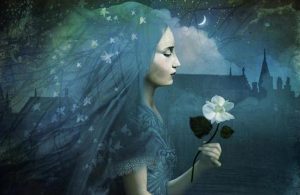 OVERFLOWING HEAVENS OF LAVISHED STARS – Overflowing heavens of lavished stars glory above your grief. Not into our pillow: weep upward. Here, close to your weeping face, close to your face that is ending, begins the expansive, ravishing, trans- figuring world-space. Who would interrupt, once you appear there, that current? No one. Only yourself, if you suddenly struggled out of the powerful impulse of those stars streaming toward you. Breathe. Breathe-in the darkness of earth and again look up! Again. Airy and faceless, from above, the depths bend toward you. The face that is dissolved and contained in the night will give more space to your own.