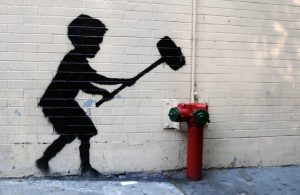 BANKSY 1/3 – He is the godfather of a new form of pop art, that originated on the street. He used a foundation created by peers, to spread powerful messages using accessible street art. Banksy's artwork, has been seen across the world. https://www.youtube.com/watch?v=INPxijwS3AY His travels have included Israel and Jamaica, Australia and England, the United States and even Canada. Arguably the most controversial street artist in the world, he has developed an entire art subculture devoted to his works. Banksy's artwork is characterized by striking images, often combined with slogans. He rose to prominence for his provocative stenciled pieces in the late 1990s. Banksy is the pseudonym of a street artist (known for his controversial, and often politically themed, stenciled pieces).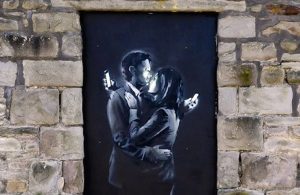 BANKSY 2/3 – Around 1974, a street artist whose identity remains unknown, is believed to have been born in Bristol, England. https://www.youtube.com/watch?v=Ki0ayi4RV10 He began his career as a graffiti artist in the early 1990s. Banksy's worldwide fame, has transformed his artwork from acts of vandalism to sought-after high art pieces. His work, often engages political themes, satirically critiquing war, capitalism and hypocrisy. By the early 2000s, he relocated to London (where he began to gain notoriety). Although his early work was largely freehand, he used stencils on occasion.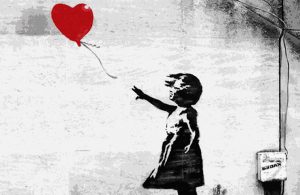 BANKSY 3/3 – His work became more widely recognized around Bristol and in London, as his signature style developed. In 2005, Banksy's work on the West Bank barrier (between Israel and Palestine), received significant media attention. He began his graffiti art lifestyle by admiring the works of Blek Le Rat (often recycling his old ideas). Who is Banksy? This is an inevitable question (whenever Banksy is discussed). Although the street artist's identity is unknown, there have been several theories as to who the mystery artist is. http://banksy.co.uk/ The most popular of these theories, is that he is a Bristol native, named Robin Gunningham.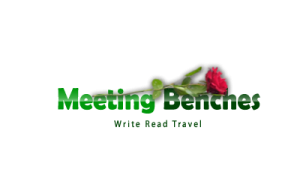 To pursue this issue, you can digit: http://meetingbenches.com/2017/01/street-art-unknown-england-painter-starting-paint-around-bristol-london-signing-banksy/