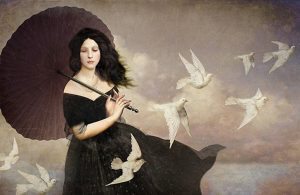 CHRISTIAN SCHLOE 1/3 – Stunning colors that have narrative value. Butterflies, moon and stars that live together with the main subject. https://www.youtube.com/watch?v=SEEC8iP2Dvk'll You will notice a romantic digital paint, with a touch of melancholy in the eyes of his characters. His technique is very fine (especially in the faces he gives birth, so limpid and clear). Observing what he creates, you perceive the typical atmosphere of romance, with characters from the Victorian era (of course dressed in gauzy skirts and double-breasted).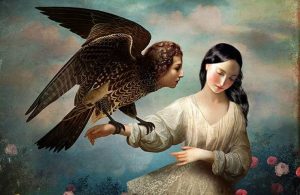 CHRISTIAN SCHLOE 2/3 – He is an Austrian artist who combines painting, illustration and photography. https://www.youtube.com/watch?v=iG8K5rcx5ho This man so creative, is the author of dreamy digital works, which seem to have suspended in space and time. The phrase with which likes to present (by Peter S. Beagle), is like a window open on his way to perceive art: "Anything can happen in a world That holds such beauty". Under a sky full of stars, moving on cylinders and butterflies, keys and hot air balloons. Yes, this is a balanced universe, sometimes between the moon and the sun.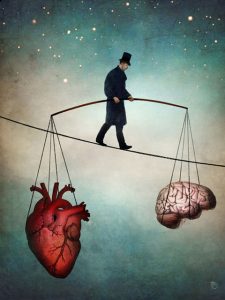 CHRISTIAN SCHLOE 3/3 – He tells his stories visually gently, color and feeling.  Those stories (without beginning and without end), they put you in a position to decide what the viewer imagines for himself. Reality and fantasy, always coexist inside his digital paintings antique flavor, with a general canvas scratched from wear effect.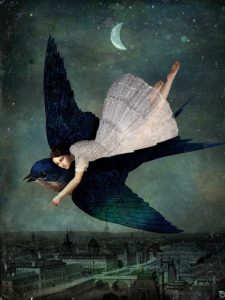 The intellectual property of the images that appear in this blog correspond to their authors and to those who have given them. The sole purpose of this site is to spread the knowledge of these painters and that other people enjoy their works. To pursue this issue, you can digit: http://meetingbenches.com/2017/01/christian-schloe-austrian-painter-digital-artwork-pop-surrealism-visions/