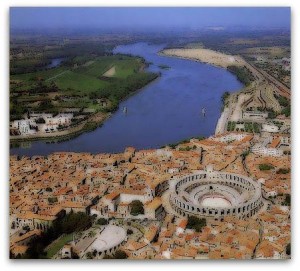 His shadow is everywhere, even though no one of his works remained in this city. Still, he remained in the Camargue for 15 months, giving to the joy of our eyes the colors of 300 paintings. http://www.arlestourisme.com/  . Of course, stay in the city of Arles, Vincent Van Gogh had given to creative inspiration, a passion for art bathed in the south of France. In that far February of 1888, Vincent was trying to illuminate two areas of its human story: the external one, the artist, but also the inner one of restless man. Since then, the name is inseparable from that of Arles by Van Gogh and one cannot speak of Arles and the brightness of the sky without thinking about the paintings of Vincent.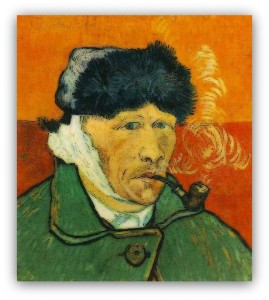 The passion for bullfighting, together with the presence in Arles of painter Vincent Van Gogh, Pablo Picasso had attracted in the city of light, the one where he had left paintings and drawings in the museum Réattu , where his first exhibition was realized in 1957. http://www.arlestourisme.com/van_gogh_et_picasso.html . Eight portraits of a woman named Jacqueline, in 1958, they will be the fruit of the passion that Vauvenargues inspires to the man who loved bullfighting and beautiful women. Two years before his death – in 1971 – Picasso personally selects his 57 colorful creatures, giving them to the town yellow and purple, even to the delight of our eyes.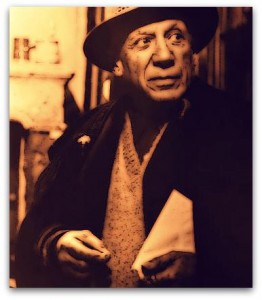 The restaurant is open every evening, from Wednesday to Saturday and Sunday afternoon and evening, an ideal retreat to enjoy a romantic head-to – head above water. We can enjoy southern cuisine proposed by Philippe, the chef, a way of eating That Focuses on the circuit the carried by the boat.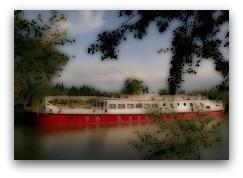 http://www.arlestourisme.com/restaurants.html . The Boatel is an old barge That comes from Belgium, but now It has become a hotel-restaurant, with 7 rooms and a wellness center. € 130 per night (in the cabin for two people) is the cost of this fascinating experience, to Which we must add another 52 Euros for our dinner of seafood. Certainly, Arles is rich in a wide variety of cuisines, but is an experience http://www.leboatel.com/ . That I do not want to miss. You know the my habits and tastes, so you can imagine that – even tonight – before coming to sleep in our cabin, I'll stay a little on the deck of our Boatel, reading at least one page of the novel THE LAST ROW, one published by Meeting Benches.
http://meetingbenches.com/book-italian-version/