Now, she is waiting for us under two elms in Sussex. Before visiting the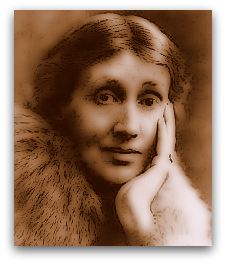 Monk's House of Virginia Wolf, we must remain a little next to those trees, because it is from that roots that she lives every year. They remind us of the happiness of a daughter  much loved, the sadness of a girl raped, but also the celebrity of a British writer. They are his ashes, those who continue to fuel its presence. Are his writings, those who continue to tell us about seemingly trivial things, but carefully wrapped in impossible visual and auditory impressions, the ones that she has managed to create, and to give us.
"Each wave of the sea has a different light, just as the beauty of who we love."
Adeline Virginia Woolf (née Stephen), was born in London in 1882, but it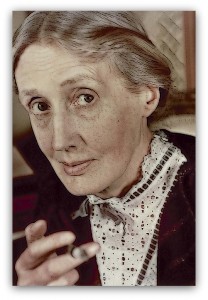 was in the period between the two world wars that she has become one writer so original, that woman so socially committed to the defense of gender equality, which we now recall . Curiously, his parents were both widowed, and both in their second double experience. Inside that family, writing and reading it's was encouraged. 4 children from first marriage, 4 children were added by the second, and Virginia was among them. All of those children lived the brilliant literary climate of their home, thanks to the frequent visits of eminent personalities, but the Victorian had discriminated the education, because the girls did not have access to schools.
"If you did not live boldly, and taking the bull by the horns and trembling on the precipice, we would never depressed; but we'd already withered, old, resigned to fate."
Two of those guys – Virginia and Toby – more oriented to the creativity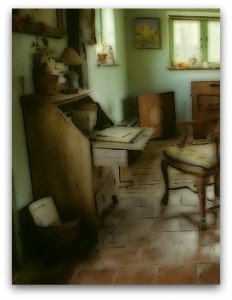 painting ​​with words, texts , they had also created a special family journal , which contained things that were real and Imaginary, all enclosed in the two houses of the Stephen family, that of London and that of Saint Ives , Cornwall . If you want to read one of the books of Virginia – Trip to Faro – you have to remember that its roots are in the final years of the twentieth century, those where Virginia, a happy little girl, she was watch the Porthminster Bay. The memory of that beacon of light, after ten years, have of terrible pain , the ones where Virginia saw the death of his mother, sister and father. The happy little girl had disappeared, there remained a girl of 22, with biggest problems of his joy, partly because of the repeated sexual abuse – also with her sister – by two brothers . The mood swings and bouts of depression, Virgilia accompany to the threshold of suicide.
"I am a huge amateur in the art of life, determined to suck the my orange, and then quickly away as a wasp, if the rosebud on which I rest, it wilts."
Along with his sister , Virginia abandons his father's house , and since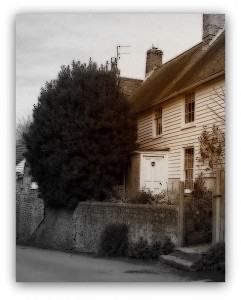 1905 lives in London , where he know many celebrities, including Leonard Woolf, the man who married in 1912. Them in the marital bed – as well as Freud speculated – they lived with the memory of her father and his mother , along with the sexual scars never healed , those that bring Virginia inside things deemed not appropriate, experiencing relationships with other women, but also finding strength and dedication to the suffragettes and their claims of equality for women. Before he died, in the early spring of 1941 , she had taken the time to leave behind him the titles of his books , the ones that – if read in sequence – are the preciousness of his intellectual commitment , along with the fragility of his condition of woman and orphan : "Kew Gardens," "Night and day", "The lady Dolloway", "Trip to the Lighthouse ," "A Room of One's Own."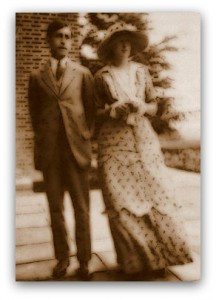 "Dearest, I feel certain that I am going mad again. I feel we can't go through another of those terrible times. And I shan't recover this time. I begin to hear voices, and I can't concentrate. So I am doing what seems the best thing to do. You have given me the greatest possible happiness. You have been in every way all that anyone could be. I don't think two people could have been happier 'til this terrible disease came. I can't fight any longer. I know that I am spoiling your life, that without me you could work. And you will I know. You see I can't even write this properly. I can't read. What I want to say is I owe all the happiness of my life to you. You have been entirely patient with me and incredibly good. I want to say that – everybody knows it. If anybody could have saved me it would have been you. Everything has gone from me but the certainty of your goodness. I can't go on spoiling your life any longer. I don't think two people could have been happier than we have been. V."