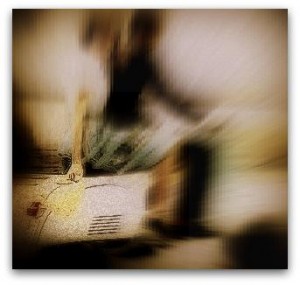 I am happy to meet you again in Central Italy. For this meeting, but I'll have to ask you a favor. As you know, we will move its two wheels, on my Vespa, but since ours is the "Chianti Tour" will require that the two of us we alternate driving the scooter, when we start from Siena.
I will confess that I have a special fondness for the guidance of the Vespa, and also for the area of the Chianti wine cellar, but the two things are irreconcilable, in this our day trip, both of us because we want to taste a little of that black wine. In Gaiole in Chianti, or Castellina in Chianti, the Logo of the Chianti Classico Consortium (the one that has a black rooster emblem), it will be for our palate irresistible, which is why I suggest that, having lunch at half way, only one of us will be able to taste the wine from the substantial alcohol content.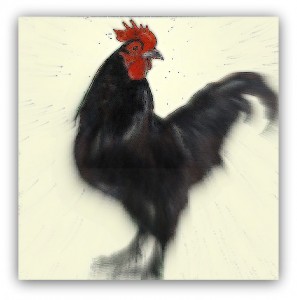 If you are in agreement with this idea, I can drive a Vespa from Siena to Gaiole in Chianti (but along the way we will be able to make a small detour to the Castle of Brolio). Once in Gaiole, we will be able to visit some wineries, but only I will be able to taste that nectar ruby red in color, and I also think a good restaurant to eat. The area of ​​production of this wine, which includes six provinces of Tuscany, and the grapes used for its production berry red and white), are those of Sangiovese, Cabernet Franc and Cabernet Sauvignon.
The second part of our tour of Chianti, will be different, because you can drive a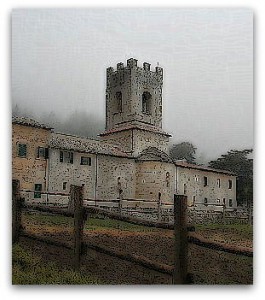 Vespa, from Gaiole in Chianti,, to Castellina in Chianti, and along the way, we will decide whether to make two small detours. The first of the two is in Badia a Coltibuono (a Romanesque church, not to be missed), the second deviation is in Radda in Chianti (a tiny medieval village, and the nearby Castello di Volpaia).
Obviously, when we arrive in Castellina in Chianti, the sun will already be set, both will be hungry, but only one of us can drink what others have already tasted: Chianti, Chianti wine, that was born and grew up in the vineyards the right orientation always in hilly and never at heights over 700 meters above sea level.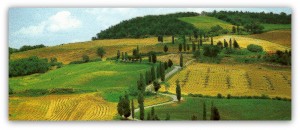 What are we to drink two of us, it is obviously a Chianti DOCG (Controlled and Guaranteed Designation of Origin), but its bright ruby ​​red color the smell of violets, and the velvety taste certainly justify the euro we spent, for a small souvenir to take in our homes, where drinking together with our loved ones and our friends, the taste, odor and color, they will report to our eyes the emotion of a distant spring day, on a Vespa over the hills of Chianti.