Creative people, between discretion, discipline and duty
The Comacina island, on Lake Como, is part of its heritage, but this centuries-old Milanese art academy also boasts a photo library, a collection of plaster sculptures and an endless historical archive, a picture gallery, a drawings and prints cabinet, as well as its own library of contemporary art. As students or teachers, many artists have entered at number 28 of a building in via Brera. That academy's list of alumni includes directors, architects and fashion designers, historians and restorers, sculptors, drafters, poets and writers, ethnographers, photographers and painters. Among the latter, we want to introduce you to the one that helped fuel the creative originality of the artistic avant-gardes around the second half of the twentieth century. Developing a personal interpretation of it, as an artist, will eviscer reality down to atomic dimensions, using wood or fabrics, mechanics, or simple hydraulic pipes. After graduating from the Liceo Classico, Enrico Baj https://www.tate.org.uk/art/artists/enrico-baj-686 enrolled in the Faculty of Medicine, which, however, he will leave to attend Law and the Brera Academy of Fine Arts. In 1951, he held his first personal exhibition at the San Fedele Gallery in Milan, where he exhibited some of his works by him, and already the following year he contributed to the drafting of the manifesto of Nuclear Painting. To affirm the unrepeatability of the work of art, in 1957 he contributed to the drafting of a special manifesto. Both movements helped fuel the European artistic avant-gardes of the 1950s.
In the jargon of Milanese crime – al dù – an expression identifies a special place in the city. Number two in piazza Filangieri is a large building where you enter to pay a debt contracted with the law. Yet, there were also detained people without sentences to atone. Among them also partisans and journalists, television presenters and citizens of the Jewish religion. For helping Jewish inmates, one of his prison guards, Andrea Schivo, was also sent to platform 21 of Milan Central Station and deported to a Nazi concentration camp. Some songs, such as Ma mi, 40 pass and La balata del Cerutti, make up the soundtrack of the San Vittore Sing Sing event, a music and cabaret festival. With the aim of researching Italian hip-hop music, J-Ax, writer Raptuz TDK and rapper Space One founded Spaghetti Funk in 1994. Their As it is, was released in 1996 and achieved sales of over half a million copies, transforming Articolo 31 https://www.musicalstore.it/wordpress/musica/musica-a/articolo-31-biografia/articolo-31-discografia-e-testi/ into a reality in the Italian music scene. Their fourth album, Nobody, was based on the chorus of a Natalino Otto song, but also included Bob Dylan's Like a Rolling Stone, obviously as a reinterpretation of the original song. In 1999, their Xché sì proposed a catchy mix of pop / funk and hip-hop. In 2000, they staged a concert in the San Vittore prison in Milan. In 2001, to celebrate ten years of hip-hop in Italy, they made a film: Senza filtro.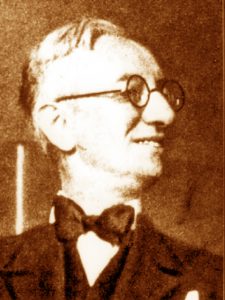 South of Milan, one of the six gates built along the Spanish ramparts of Milan in the Napoleonic era was call Porta Marengo. At the beginning of the characteristic district of the canals, a wrought iron stone and a large oak, in what is now Porta Ticinese, commemorate the soldiers who died in the Great War. In the center of piazzale XXIV Maggio, you can see the neoclassical door of Cagnola. Formerly a district of blacksmiths and tanners, together with viale Beatrice d'Este the area hosts the Milanese nightlife https://www.milanoguida.com/visite-guidate/itinerari-milano/porta-ticinese/. To understand his way of combining poetry and humor, one sentence from him is enough: "In Milan there is still a tram that costs ten cents, but so cheap that it never comes." His personality was dominate by total distrust of men, as well as by the loss of faith and awareness of the cruelty of fate. Born in Milan in 1886, after graduating as a lawyer, he published a collection of verses in the Milanese dialect; however, those poems by Delio Téssa https://www.ibs.it/de-del-mur-altre-poesie-libro-delio-tessa/e/9788874941636 had little public following, also due to the opposition of Fascism to the use of dialects. During your stay in Milan, do not forget to go to the Porta Ticinese area, look for number 17 in viale Beatrice d'Este and read the commemorative plaque of three artists who lived there: a poet and two painters.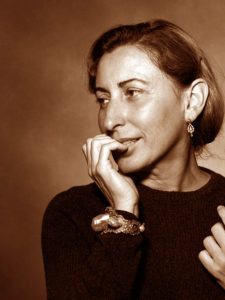 Dedicated to the realization of contemporary art projects, in Largo Isarco a cultural foundation in Milan is open to the public at number two of Largo Isarco not only in three new buildings, but also inside a former gin distillery from the early 20th century century. The Prada Foundation https://www.fondazioneprada.org/ has even explored the artistic climate that developed in Rome in the period following the Second World War. The foundation has also inaugurated a nine-story Tower, which allocates six of its floors to the exhibition of the Prada Collection. As a stylist, she has even collaborated with various architects in innovating trends in store design. Miuccia Prada https://www.ft.com/content/dbb1613a-7f6d-4381-aa1b-f4f76f349c1f casually approached the world of art, which she considered as an opportunity to capture intriguing perspectives and think about it creatively. Being passionate about art, her name has appeared together with that of her husband in the ranking of the most important collectors around the world. In 2012, she was give an exhibition by the Museum of Modern Art in New York. With her husband, she created Fondazione Prada, a non-profit organization dedicated to supporting emerging contemporary designers.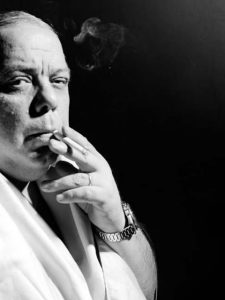 In via Brera 32 – the small Milanese Montmartre – at 100 years old, the Jamaica bar http://www.jamaicabar.it/storia/ is surround by an atmosphere of history and art. Among the intellectuals and artists, you could have met the journalist Camilla Cederna, the poets Giuseppe Ungaretti and Salvatore Quasimodo, Benito Mussolini, the writers Dino Buzzati and Ernest Hemingway, as well as the photographer Alfa Castaldi with his wife. After the artistic avant-gardes of the twentieth century, this real open-air museum welcomes new ones. Seeing believes. In the early 1950s, he abandoned his interest in art history, starting to deal with photography, documenting the new forms of expression of photojournalism with reportages in Southern Italy, Algeria and London. From 1954, in the Milanese district of Brera, he frequented intellectuals, painters, writers and journalists for seven years. Alfa Castaldi http://www.lateandmodern.com/photography-gallery/photographers/alfa-castaldi met with those creative people at Bar Giamaica, which stimulated him to deal with photoeportage and photojournalism, collaborating with important Italian magazines such as L'Illustrazione Italiana, Settimo Giorno, Oggi and Le Ore. The Alfa Castaldi Archive archive@alfacastaldi.com offers a selection of his photographic works including reportage works ranging from the 1960s to 1993.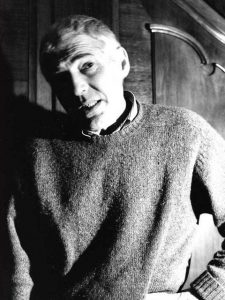 In the center of Milan, there is a street that starts at Porta Ticinese and ends where Via Olona begins. In an elegant setting at number 45 in via De Amicis https://www.ilgiornale.it/news/spettacoli/eros-moda-cinema-valentina-marchio-che-racconta-secolo-1610499.html, with concierge service and finely restored, a 100-square-meter apartment costs 650,000 euros. In the immediate vicinity, you will find the Columns of San Lorenzo and the Basilica of Sant'Ambrogio. Yet, even if you asked someone who lives in that building, no one would be able to tell you something about a person who was born there, a certain Valentina. The hero of the series of Italian strips he created, a photographer with a passion for mystery and dangerous relationships, has influenced the female representation of comics. Valentina is the only cartoon character with her own identity card. Knowing her stories, you too will discover that on December 25, 1942 she was born in Milan at number 42 in via De Amicis. In 1957, he became famous for his Shell advertising campaign. To underline an important detail of the narration, or of the context, Guido Crepax https://www.ibs.it/libri/autori/guido-crepax preferred to break down the images of his comics into smaller vignettes filled with meticulously elaborated details. In 1976, he carried out the transposition of the life of the famous Venetian libertine Casanova.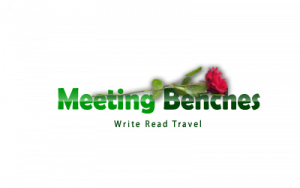 The intellectual properties of the images that appear on this blog correspond to their authors. The only purpose of this site is to spread the knowledge of these creative people, allowing others to appreciate the works. If you want to know our author travel already published, you can type http://meetingbenches.com/category/author_travels/.