If a tent show revival of your rapture
Various musical forms, such as blues and ragtime, fuel her writing. She thinks, in fact, that a musicality of poetry is possible; she is convinced that the words must be combine with the voice. Yolanda Wisher http://www.yolandawisher.com/about spends her creativity in this way, blending artistic and community activities. From her point of view, each poem is a real performative act, that is, capable of producing change in the listener.
LOVE IS LIKE A FAUCET – After Billie Holiday, these vitamins double ds going to put cow's outta business. These Sunday bests if frozen would delight. Unpasteurized and untamed they swing in the hammock of my torso. They magnetize my man's hands. Like a Wonder Woman blast or a web of thunder from torm's wrist, this cocktail is nurturing napalm manna dew, pepto bismol for civilization. You cannot outwit these aureolas. These nipples are necrophilia's enemy. Coltrane could not blow these tumescent tubas. These gourds will make a shakere obsolete, make an eggplant go pale. These breasts going to put old Betsy outta business. And send the men with goats a-packin. This love is like a faucet, it turns on, and on.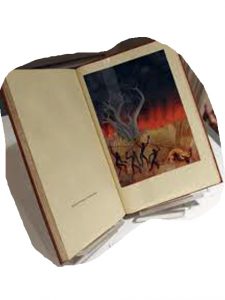 Born in 1976 in Philadelphia (Pennsylvania, United States), she loves to define herself as a "spoken artist". Yolanda Wisher https://www.nytimes.com/interactive/2021/03/11/opinion/covid-isolation-dance.html was the first graduate poet of Montgomery County, Pennsylvania, and recipient of the 2008 Leeway Foundation Art and Change Award. Published in 2014, "Monk Eats an Afro" was her first book.
TIN WOMAN'S LAMENT – I'd rather have an agogô for a heart, a djembe for a heart, gramophone for a heart, bison bone for a heart, dandelion spore for a heart, sweet cream butter for a heart. I would rather have a mason jar for an eart, an ashtray for a heart, a plate of liver for a heart, lawnmower for a heart, jezebel for a heart. Instead, of this flesh & blood which mars my sheets, instead of this archive that clogs my toilet. Instead of this flea-bitten attic full of raccoons, instead of this envelope that arrives already open, instead of this light bulb that rattles on the inside, instead of this tv box that draws attention on trash day, instead of this wart that only responds to rain, instead of this colander that never catches the grit, I'd rather have a heart born of the lust between a sonnet & a blues song, a coleridge-wild weed hoochie coochie heart, a we real cool heart aboard the impossible spawn of slave ships, an undying, maroon eternally brown in the black hills heart, I'd rather have a heart that beats, that beats, that beats, that beats, that beats.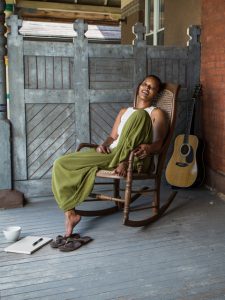 Love the solitary experience of reflecting and writing about things. Her playful poems are also capable of becoming brutal; that is why, addressing various issues – such as intimacy and identity –she uses a spoken language inspired by the blues. She taught English in high school, directed the Germantown Poetry Festival for four years, and hosted a poetry show on Gtown Radio. Her poems have appeared in, among others, The Philadelphia Inquirer, Black Poets Lean South and Gathering Ground. Yolanda Wisher https://poetrysociety.org/features/in-their-own-words/yolanda-wisher-on-american-valentine holds a B.A. at Lafayette College, as well as an M.A. in Creative Writing-Poetry from Temple University.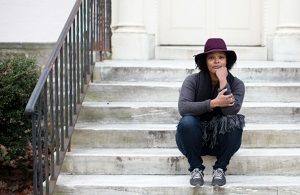 Poet and multidisciplinary educator https://obsidianlit.org/project/yolanda-wisher/, Yolanda Wisher was born in Philadelphia and raised in Pennsylvania, North Wales. With her band of hers – "The Afro Eaters" – she loves to perform a blend of musical poetry. She loves the solitary experience of reflecting and writing about things. Her playful poems are also capable of becoming brutal; that is why, addressing various issues – such as intimacy and identity – she uses a spoken language inspired by the blues.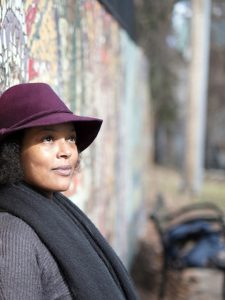 5 SOUTH 43rd STREET, FLOOR 2 – Sometimes we would get hungry for the neighborhood. Walk up the sidewalk towards Chestnut Street. Speak to the Rev holding the light-skinned baby, ask his son to come put a new inner tube on my bike. Cross Ludlow, past the mailbox on the corner, risqué Video, Dino's Pizza, and the Emerald Laundromat. The fruit trucks tucked into 44th Street on the left, house eyes shut with boards, fringes of children. Once we went into a store sunk into the street, owned by a Cambodian woman. She sold everything, from evening gowns to soup. Over to Walnut and 45th, where the Muslim cat sells this chicken wrapped in pita, draped in cucumber sauce. The pregnant woman behind the counter writes our order out in Arabic. We grab a juice from the freezer, some chips, eye the bean and sweet potato pies. Back into the hot breath of West Philly, sun is setting. The sky is smeare squash, tangerines in a glaze. Three girls and one boy jump doubledutch. A white man hustles from the video store with a black plastic bag. We look for money in the street; steal flowers from the church lawn. The shit stain from the wino is still on our step. Mr. Jim is washing a car for cash. John is cleaning his rims to Buju Banton. Noel is talking sweetly to the big blue-eyed woman. Linda, on her way to the restaurant. The sister in the wheelchair buzzes by with her headphones on. One night, a man was shot and killed on this block, right outside our thick wood door. But not today. Today is one of those days to come home from walking in the world, leave the windows open, start a pot of black beans. Smoke some Alice Coltrane. Cut up some fruit, toenails. Hold on to the moment as if time is taking your blood pressure. https://www.amazon.com/Monk-Eats-Afro-Yolanda-Wisher/dp/1934909424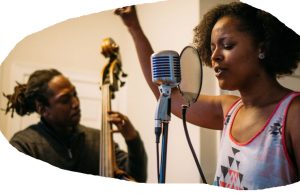 If you want to know writers, you can type http://meetingbenches.com/category/library/, while for poets around the world http://meetingbenches.com/category/poetry/. The sole purpose of this site is to spread the knowledge of these artists and that other people enjoy their works. The property of the images that appear in this blog correspond to their authors.