When epidemics rage in the cities, looking for infectors
You have decided what to see, budget and destination, so it is time to build your trip, but add the places you want to see. If you decide to travel to Italy to create a travel itinerary to refer to, consider five places touched by the plague epidemics https://offtheshelf.com/2014/10/7-deadly-plague-books-you-should-read-before-youre-quarantined/. After returning home, you will be amazed not only at how human beings have faced horrible pandemics, but also at how the behavioral standards of men and women, rich and poor, keep memories of the past, starting from Venice to Milan, Florence, San Giminiano and Siena.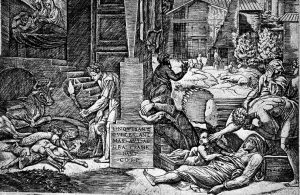 In the face of fear, there is a standard way of being human: transformations are expect from the contagions caused by an epidemic. Writers and historians have classified not only health experiences, but also real "tracks of memory" that affect relationships between people, as well as the meaning of death. A plague scene, datated 1515, it schow a man at left holding a torch illuminating part of the scene at left, ill people at the right. The author, Marcantonio Raimondi https://www.lombardiabeniculturali.it/stampe/autori/6447/ he was Italian, but the plague it had not nationality.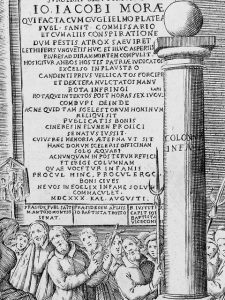 The Italian writer Alessandro Manzoni, in two of his literary works has handed down to us the memory of the plague that struck Milan in 1630. That type of disease struck human beings not only physically, but also in the souls of the Milanese who prayed and sought out plague victims. In their city, on the corner of via Gian Giacomo Mora and corso di Porta Ticinese, a monument was erected in that year in memory of the trial of a plague worker. That infamous column https://www.amazon.com/Betrothed-History-Column-Infamy/dp/0460877585 must have reminded posterity of the plunderer Gian Giacomo Mora. Only in 1778, it was demolited, but of that event, a symbol of iniquity, it continues to remind us of the reproducibility of human behavior throughout history.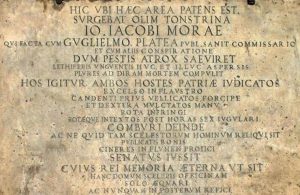 Of the infamous column, in the prints it is depict with a ball placed on top. A plaque describing the events and penalties inflicted on the guilty is now preserve in the museums of the Sforzesco castle in Milan https://www.milanocastello.it/. Reading it, maybe you too will feel a shiver on your skin. Do not worry everyone who reads it thinks the same thing. The type of epidemic changes, but not people's behavior.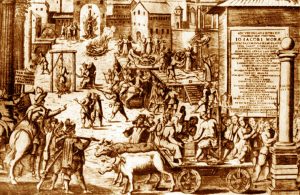 "Here where this square is, once stood the barbershop of Gian Giacomo Mora, who conspired with Guglielmo Piazza public commissioner of health and with others. While the plague was raging more atrocious, they scattered here and deadly ointments many brought to crude death. These two, therefore, judged enemies of the fatherland, the senate commanded that on a high chariot first tortured with hot pincers and truncated the right hand they should break with the wheel. After six hours intertwined with the wheel, slaughtered, then burned, and that nothing remains of 'men so wicked, confiscated their possessions and threw their ashes into the river. In perpetual memory of this crime, the Senate itself ordered to level it, and never get up again in the future, and to erect a column that would appeal infamous, far from here, good citizens, that you unhappy infamous soil do not contaminate. The first of August MDCXXX. "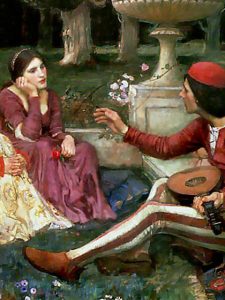 A tale of the plague of 1348 is the setting for a story, but the young people who isolate themselves in a countryside tell us stories of love and everyday life. This is a collection of short stories in Italian, set in 1350 Florence. Reading this book https://www.amazon.com/Decameron-Original-English-Translation-Florio-ebook/dp/B00FMWE390, you too will discover that with Decameron a writer highlights how that pandemic breaks family and social ties, leading people to neglect everything: "the fathers and mothers children, as if they were not, disgusted to visit and serve."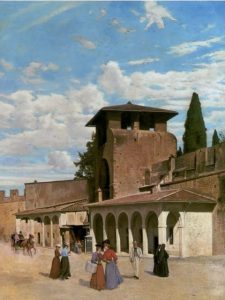 Coming from the Bolognese hinterland, however, at the beginning of August 1630, a poor poultry farmer infected with Yersinia pestis entered exhausted at the Porta S. Gallo in Florence. Even today, if you asked a Florentine the meaning of those two words, just like that chicken coop, perhaps he would not be able to answer you. Yet, in the search for an answer, his face could imperceptibly alter, as if he were aware of something never forgotten. The plague of 1630, identical to that of 1348. In this list of epidemiological literature over the centuries, also The Decameron by Giovanni Boccaccio can help to outline a social scenario that is comparable to today's one.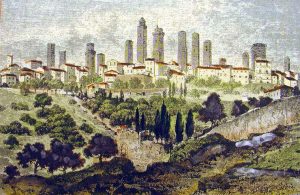 In San Gimignano, despite the blockages of the roads that isolate the city, and despite the precautions, in 1630 the contagion struck anyway. At the gates of Christmas that year, the guards found the lock of one of the city gates dirty – door to Querceto – along with a sign to reads: "The second time we will plague the bolts. Whoever is able to guard himself, beware of bad luck."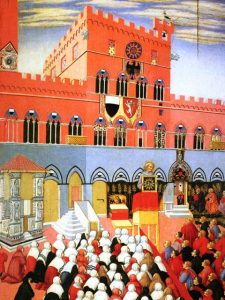 Among the city deliberations of Siena, one dated 27 August 1630 established that a name of Jesus in stone should be place above every door of the city in memory of the fellow citizen San Bernardino. After you have visited Siena, when you come out of its ancient walls, take a good look at its doors, because you will still find the monogram of that patron saint.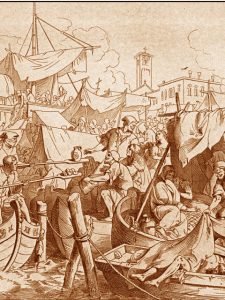 The first pandemic hospital in history has become the Archaeological Museum. Visiting it https://lazzarettiveneziani.it/it/visita-lisoa, you will discover that it also offers you a nature walk that tells the environment of the Venice Lagoon. That place of isolation for contagious disease carriers was a type of temporary hospital that I set up to avoid an epidemic. From 1468, for the prevention of infections, was create a structure that housed the warehouses where goods suspected of being infect by the plague were examin.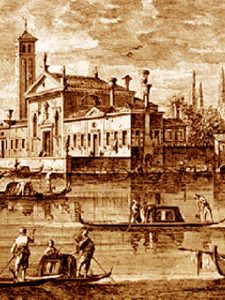 One hundred years later, individuals at risk of contagion were also examine, and if plagued they were transfer to the Lazzaretto Vecchio. Just like then, those experiences of sanitary confinement are part of today's hospitals, with identical purposes and far more means that are sophisticated. The enticed people and those who look out the windows, however, think the same way as those enclosed in the ancient lazarets, waiting for new springs.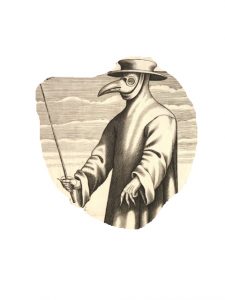 The only purpose of this site is to spread the knowledge of these creative people, allowing others to appreciate their works. If you want to know our travels, you can type http://meetingbenches.com/category/travel/. The intellectual properties of the images appearing on this blog correspond to their authors.