A formal rigor imbued with meditation and contemplation
Having become one of the most original protagonists of Italian painting of the twentieth century, he is considered among the greatest world engravers. The works of Cézanne and Picasso influenced him. Born in Bologna into a July day 1890, Giorgio Morandi https://www.focus.it/cultura/arte/giorgio-morandi studied at the Accademia di Belle Arti di Bologna, studying books on Rembrandt. After visited Florence, the works of painters Giotto, Piero Della Francesca and Paolo Uccello made a profound impression on him. After digression into a Futurist style in 1914, he was appointed instructor of drawing for elementary schools in Bologna, until 1929.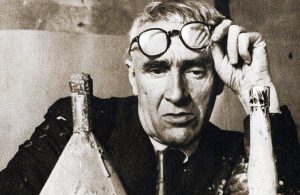 In the same room where he lived all his life, he almost exclusively painted bottles and vases, flowers, bowls and landscapes. He appreciated Paul Cézanne, André Derain and Pablo Picasso, but he will also reconsider some great artists of the past. Since he was a boy, Giorgio Morandi had shown an attraction for figurative art, ending up by enrolling at the Academy of Fine Arts in Bologna. After an excellent academic career, from the classical canons of the time, his last two years were characterized by contrasts with the teachers https://www.amazon.com/Giorgio-Morandi-1890-1964-Nothing-Abstract/dp/8861307167/ref=sr_1_1?dchild=1&qid=1596438184&refinements=p_27%3AGiorgio+Morandi&s=books&sr=1-1.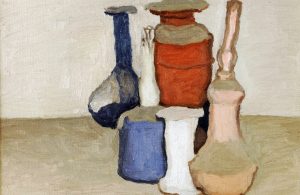 The rigor that guided his artistic production can also be perceived in the austere solemnity of the banal objects he loved to paint. His works were exhibited at the Museum of Modern Art in Bologna and abroad, but Giorgio Morandi https://www.wikiart.org/en/giorgio-morandi had never been attracted to participate in art exhibitions. In 2008, an exhibition was dedicated to him at the Metropolitan Museum of Art in New York. Thanks to the donation by a sister of the painter, in Bologna, in Palazzo d'Accursio, in 1992 a museum dedicated to him was built. He died inside one day in June 1964, in his home in Bologna, where he awaits you in the Certosa cemetery. On his tomb, you will find a portrait of him, made by his friend Giacomo Manzù.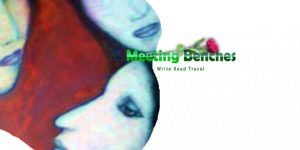 To broaden your horizon of knowledge about other painters, you can type http://meetingbenches.com/category/paintings/. The sole purpose of this site is to spread the knowledge of these artists and that other people enjoy their works. The property of the images that appear in this blog correspond to their authors.